Fast 15: Lourdes "Lulu" Peredo
by Nancy Peevy ([email protected]) May 8, 2023 8:07 am 676 views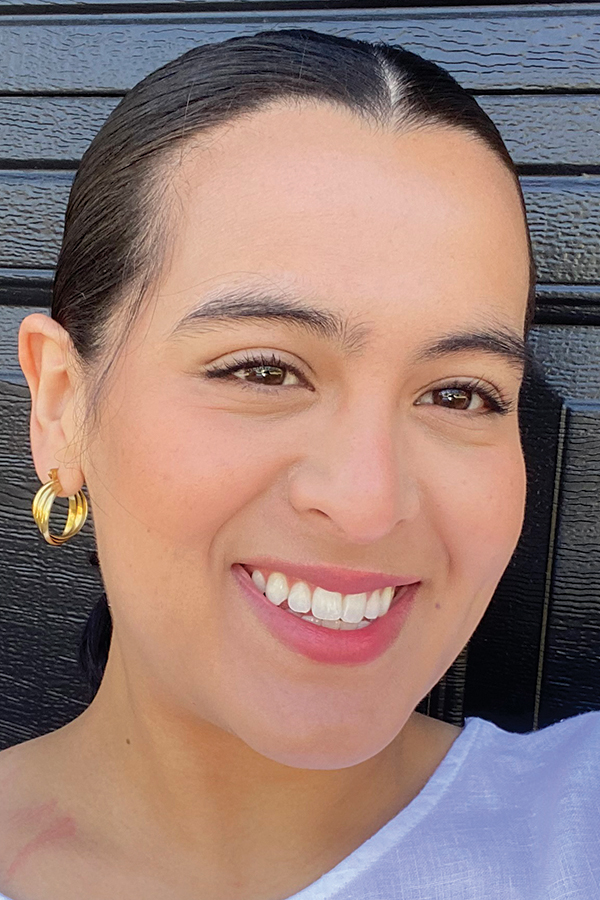 Class of 2023
Lourdes "Lulu" Peredo
Manager of Communications and Public Affairs
Runway Group, Bentonville
Lulu Peredo's parents, her role models, ingrained in her that whatever legacy she leaves has to benefit her community.
While she's still exploring that, she's living it out at Runway Group, a holding company that makes strategic investments in Northwest Arkansas in real estate, hospitality, outdoor initiatives and aviation.
Peredo builds relationships, brings "diverse voices to the table to build a consensus around important issues" and supports initiatives that impact the community. She helped start Bentonville Moves, a grassroots coalition with the mission of making Bentonville "the safest active transportation city (for cyclists and pedestrians) here in the heartland by 2027." Now the group has a project manager and 300 members.
Born in Acapulco, Mexico, Peredo moved to the United States at 9. Quickly learning English, she translated for her parents in adult situations, including going to the doctor and the DMV. She is grateful for how overcoming those obstacles challenged and shaped her.
While at Centre College in Danville, Ky., Peredo helped her parents run their restaurants and interned for the Mexican consulate in Chicago, graduating with degrees in political science and psychology in 2018. In 2019, she became Springdale's first welcoming coordinator, working with the mayor's office to improve communication between the city and its diverse populations, specifically the Latino and Marshallese communities, and developing community engagement forums. She was also a victim advocate for the city of Springdale's prosecutor's office.
Her success led to her role as the Northwest Arkansas Council's outreach director for Engage NWA, working to advance diversity, equity, and inclusion; helping with the 2020 census; developing COVID-19 resources for the Spanish community; and playing a vital role in the development of the 2022 NWA Diversity Report.
In July 2021, Peredo joined Runway Group, a business team led by Steuart Walton and his younger brother, Tom Walton. Also, while working full time, she graduated with a 4.0 from the University of Arkansas' Fulbright College with a master's degree in public administration and nonprofit studies.
Peredo is on the Pedal It Forward board. She enjoys long walks and exploring nature.