By sheer coincidence – or by God's guidance – I happened to be in Washington D.C. when the big announcement came. I was almost to the U.S. Supreme Court building on a sight-seeing tour when I received a text stating that Roe v. Wade had been overturned. I thanked the good Lord Almighty. My daughter, Zoe, and I hustled over with others in our group. It was a surreal experience as the crowd gathered, mostly protestors but also some celebrating.
It was a moment for which I had longed, worked and prayed since I was a child. I have known since a young age that taking an innocent, unborn human life is wrong.
Through the years, I have counseled and offered assistance to women with unplanned pregnancies. My pro-life passion led me to serve as a state lawmaker and as president of Arkansas Right to Life. As a legislator, I was happy to pass "pro-life" bills, but I was equally delighted to pass a bill to help fund the waiver waiting list for individuals with developmental disabilities. Personally, I believe that's a pro-life bill, too. Our daughter, Katie – born with spina bifida and mobile through the use of a wheelchair – opened my eyes to a world I once didn't see as clearly.
Unfortunately, 70-90% of babies prenatally diagnosed with a birth defect are aborted because of concerns with quality of life. That's why some – such as my wife, State Rep. Julie Mayberry – continue to advocate for laws that will help these children live more independent, happy and productive lives.
Prior to the Roe decision in 1973, most states had laws that banned abortion altogether or with few exceptions. According to National Right to Life, there have been more than 63 million legal abortions since then. Just like other Americans my age or younger, I have no memory of life before Roe.
In recent times, Arkansas has elected more and more pro-life officials. Organizations such as Arkansas Right to Life (formed in 1974) and Family Council have advocated for laws that led to increased abortion regulations, but always with the restrictions of Roe and Casey v. Planned Parenthood. Then – poof! – just like that everything changed on June 24, 2022.
So what happens now? Overturning Roe v. Wade doesn't make abortion illegal. Under the 10th Amendment, that decision goes back to the states. Many states will place strong restrictions on abortion. Others will offer abortion on demand at any stage of a pregnancy. In Arkansas, the 2019 "trigger" bill now makes all abortions illegal except to save the life of the mother.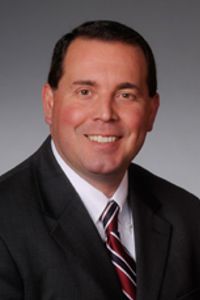 As pro-lifers, we still have much work to do. While we are joyous and grateful to God and the Supreme Court justices for the ruling, this is no time to "spike the ball." This simply moves the debate to the state level across all 50 states. I hope and pray it is a discussion our nation can have civilly with Arkansas as a model. Proverbs 15:1 tells us, "A soft answer turneth away wrath: but grievous words stir up anger."
We also know that regardless of laws, abortions will still happen. To truly put an end to abortion, we must work to change the hearts and minds of those who see this issue differently.
Undoubtedly, we will now have many more babies born into challenging circumstances. It's time for our churches, government and good neighbors to step up to make sure those children have good homes. And disappearing dads need to show back up.
In March, Arkansas lawmakers approved $1 million for crisis pregnancy centers, which provide services such as ultrasounds, pregnancy testing, and adoption information, as well as diapers and baby formula. In 2021, the Legislature passed the Every Mom Matters Act (EMMA) providing resource information to pregnant women.
Three babies have been saved through the "Safe Haven Baby Box" legislation of 2019. A baby, less than 30 days old, can be placed in these air-controlled and alarmed boxes at fire stations with no penalty to the mother. No shame. No blame. So far, nine Arkansas fire stations have these baby boxes.
Soon, lawmakers will likely propose bills relieving financial burdens associated with adoption, home visiting programs for new moms and infants, and improvements to our foster care system.
Post-Roe Arkansas will bring new challenges, including some we may not have yet imagined. It will take effort from all of us to make the transition successful. I believe those babies' lives are worth it.
Editor's note: Former State Rep. Andy Mayberry, a Republican from Hensley, served in the Arkansas House of Representatives from 2011-2015 and 2017-2019 and was the past president of Arkansas Right to Life. The opinions expressed are those of the author.