Latest School Report Card: Fewer Arkansas students college-going; no school letter grades
by Steve Brawner ([email protected]) January 19, 2021 5:03 pm 1,582 views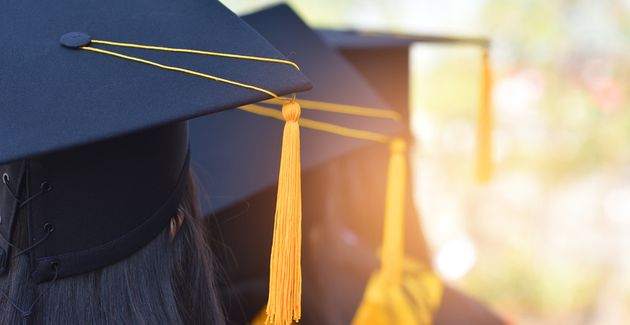 The college-going rate among all Arkansas students fell last school year, while four-year high school graduation rates improved, according to the Arkansas Department of Education's 2020 School Report Card released Jan. 19.
The college-going rate among all students in the Report Card, which is based on data for the 2019-20 public school year, was 43.2%, down from 48.8% the previous year.
The department reported that 47.1% of Caucasian students, 37.1% of African American students, and 34.6% of Hispanic students were going to college. The previous year, 52.3% of Caucasian students, 43.8% of African American students, and 39.8% of Hispanic students were college going.
The Arkansas Division of Higher Education reported in September that preliminary fall enrollment reports showed 133,454 students were enrolled in higher education institutions, which was 4.2% less than the preliminary fall enrollment the previous year and 3.3% less than that previous year's final enrollment report, as reported by the Arkansas Democrat-Gazette.
Shane Broadway, vice president for university relations for the Arkansas State University system, attributed most of the drop to the COVID-19 pandemic.
The annual School Report Card compiles information from state and federal accountability and other reporting requirements, including the federal ESSA School Index. The Every Student Succeeds Act requires states to report "a clear and concise description of the State's accountability system."
The Report Card was released in abbreviated version because of limited data because of the COVID-19 pandemic. Many parts remain incomplete, while others will never be completed. For example, the federal government last spring granted states waivers from conducting federally required testing, which provides data for other parts of the Report Card.
Letter grades are typically assigned to schools and school districts but were suspended for the 2020 Report Card because of the lack of information.
"There is no doubt that COVID has had a significant impact on student learning," Secretary of Education Johnny Key said in a press release. "While we don't have all the data we would like to have to measure student and school success for the 2019-2020 school year, the 2020 School Report Cards still provide valuable information that can be used to identify best practices and areas that need improvement. I encourage parents and educators to review the data and use it to make informed decisions regarding student learning moving forward."
The department plans to complete the modules it can complete by April 15.
House Bill 1151 by Rep. Brian Evans, R-Cabot, would suspend the public school rating system for the 2020-21 school year. Arkansas Education Association President Carol Fleming told Talk Business & Politics the AEA supports that bill.
Meanwhile, the Report Card said four-year graduation rates improved from 87.6% to 88.8% in the 2019-20 school year. Among African-American students, the rates improved from 83.4% to 84.5%. For Hispanic students, graduation rates improved two percentage points, from 84.7% to 86.8%.
Enrollment increased to 479,432 students, with an average class size of 16. Average per pupil spending was $10,109. Total expenditures at the state, local and federal levels was $4.815 billion. The Report Card said that 60.2% of students were eligible for free and reduced price meals.
The average teacher salary was $51,336, while 93.1% of the state's teachers were licensed, with 51% having bachelor's degrees, 44% having master's degrees, and 1% having an advanced degree.
The average ACT composite score was 19.42 in 2020. The previous year, it was 19.68.