Gov. Sanders names RPA chair Cody Hiland to Arkansas Supreme Court to replace Justice Robin Wynne
by Roby Brock ([email protected]) July 3, 2023 10:06 am 1,463 views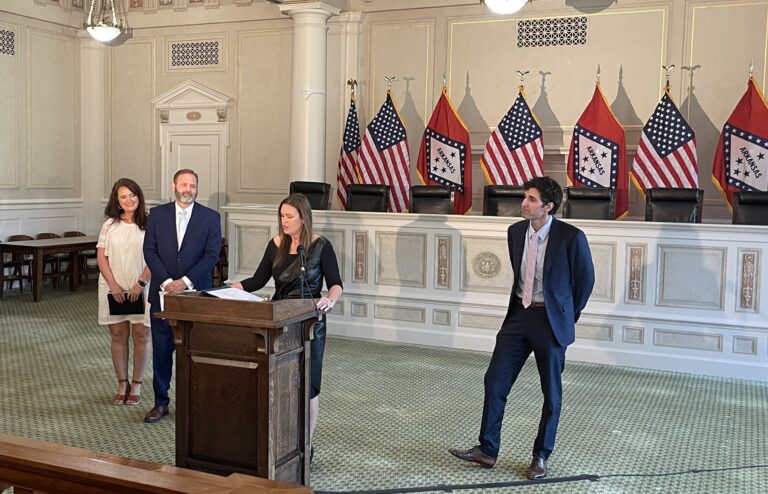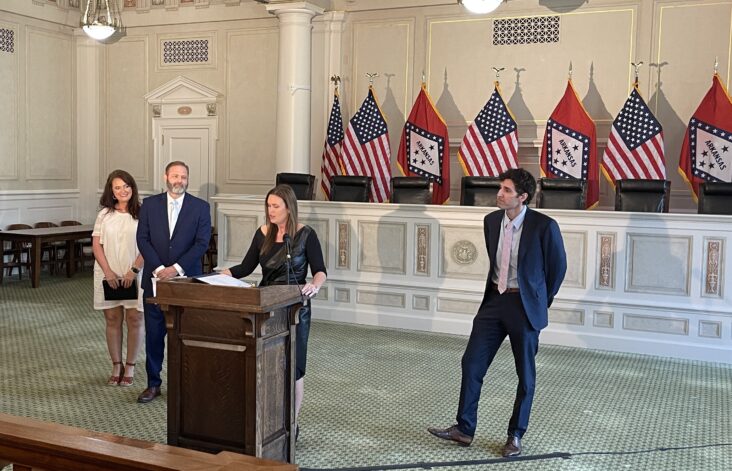 Gov. Sarah Sanders appointed Republican Party of Arkansas chairman Cody Hiland to the Arkansas Supreme Court on Monday (July 3) to fill a vacancy left by the death of Justice Robin Wynne. Hiland, a former state and federal prosecutor, will serve until January 2025 after voters choose a new justice in the 2024 election cycle. Hiland will not be eligible to run for the open seat.
Sanders said the appointment would provide the Arkansas Supreme Court with a "conservative majority" for the first time. Judges and justices run for office in Arkansas under an independent label.
Wynne was re-elected to an eight-year term on the state's highest court in November 2022, but died in June. The law declares the governor fills the term until the next regular election.
Hiland was elected chairman of the Republican Party of Arkansas in December 2022, succeeding Jonelle Fulmer from Sebastian County, who served as chair for the previous two years. RPA vice-chair John Parke will serve as interim chair until a new election is held in August.
Hiland served as U.S. Attorney for the Eastern District of Arkansas from Oct. 10, 2017 until Dec. 31, 2020. He was appointed to that position by President Donald Trump and was unanimously confirmed by the U.S. Senate.
Prior to his appointment, he was the Prosecuting Attorney in the 20th Judicial District in Faulkner, Van Buren, and Searcy counties. In addition to private practice, Hiland also worked as an aide to former Arkansas Gov. Mike Huckabee.
A native of Bee Branch, Hiland attended Central Baptist College in 1990 through 1992, before receiving his bachelor's degree from the University of Central Arkansas and his Juris Doctorate from the William H. Bowen School of Law in Little Rock.
Sanders' selection of Hiland comes at a crucial time. The Arkansas Supreme Court will soon hear an appeal of Pulaski County Circuit Judge Herb Wright's Friday ruling that the LEARNS Act will not go into effect until Aug. 1. Wright ruled the Arkansas legislature violated the state Constitution by not properly passing an emergency clause. Attorney General Tim Griffin is appealing the ruling to Supreme Court and asking for an expedited hearing in a motion expected to be filed today.
Wynne was one of two justices who in an earlier ruling sided with the plaintiffs in the LEARNS Act case that a temporary restraining order should remain in place, although the merits of the case were not debated in that Supreme Court ruling.
Sanders' pick, Hiland, will be on the court as the new appeal is considered.