Fast 15: Ericka Young-Melber
by Jeff Della Rosa ([email protected]) May 8, 2023 8:22 am 559 views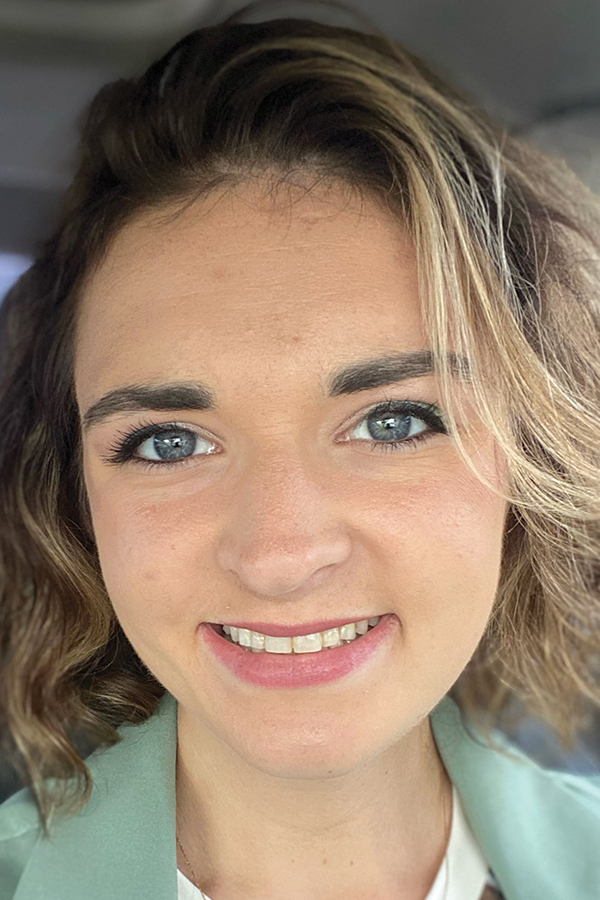 Class of 2023
Ericka Young-Melber
Owner
Young's Moving Service, Rogers
Ericka Young-Melber was 17 when she started her moving company to help afford an adoption.
The previous year, the St. Louis area native moved to Fayetteville because Arkansas allows someone under 18 to adopt a child. The adoption was completed in June 2015.
When she started her company, Young-Melber completed long-distance moves on the weekends. About two years later, she transitioned full time to her moving company, completing area and long-distance moves. Shortly after, she hired her first employees.
She said her passion is to help her employees grow personally and professionally. She's also focused on helping seniors downsize.
"We're the only moving company specializing in senior downsizing," she said. "I do enjoy working with my senior clients."
Her responsibilities include dispatching, estimates, payroll and scheduling. She highlighted that the company has remained debt-free, allowing it to invest in its employees. The company has 16 employees and two trucks.
In 2022, revenue rose about 25% to more than $1 million from nearly $800,000 in 2021. She noted that the COVID-19 pandemic had little effect on the company's growth as people still needed to move.
About six years ago, Young-Melber stopped directly handling the moves that the company completes daily. Most of her customers are households with families too busy to move. About 30% of her clients work in retail, such as for suppliers. She said the company has approximately an 85% retention rate for repeat customers.
The company had about 400 clients in 2022, and she expects the numbers to rise again this year. "We've grown between 20% and 35% each month," Young-Melber said.
"We are an award-winning company. We're licensed, insured and bonded, which in the moving world is a huge thing." Career accomplishments include earning numerous awards and more than 200 five-star reviews.
Goals include having a company-owned building and starting a nonprofit for seniors who can't afford to move but want to move closer to family.
She serves at Northwest Church, is an administrative assistant for Rogers Iron Wrestling Club and is a Rogers Lowell Chamber ambassador. Her company also selects quarterly volunteer projects supporting veterans and children's and homeless shelters.
Young-Melber enjoys traveling and boating on area lakes.