Arkansas First Gentleman Bryan Sanders hopes to double the state's outdoor recreation economy from its current $3.5 billion to $7 billion in the next 10 years.
Sanders was tapped by his wife, Gov. Sarah Sanders, to chair the Natural State Advisory Council, whose purpose is to establish Arkansas as an outdoor recreation destination and grow the outdoor economy.
He spoke Tuesday (May 9) before the Rotary Club of Little Rock along with Runway Group investment company co-founder Tom Walton of the Walton family, and Murphy USA CFO Mindy West. The discussion was moderated by Suzanne Grobmyer, Arkansas Department of Parks, Heritage and Tourism chief of staff.
Sanders said the council came about because the governor had told him she was tired of Arkansas competing at the bottom in various rankings, particularly in those areas where the state should be competing at the top.
"And I started really thinking about that, and one of those areas that I know that we can compete at the top is outdoor recreation," he said. "Particularly in this region of the country, I think we can crush all of our neighboring states as a destination for outdoor recreation."
Sanders said tourism, the state's number two industry, could pass agriculture and become number one. The state has twice as many people living within an eight-hour drive as Colorado and Utah do. The market could be developed for a fraction of the price it would cost those states. He said someone had described Arkansas as potentially "Texas' playground."
"If they're coming here to spend money, and it's leading to economic development and more prosperity for Arkansans, I'm all for it," he said.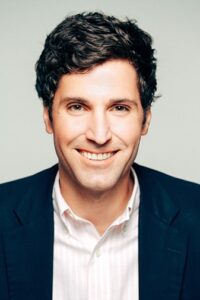 Sanders said a poll he had recently run showed that developing the state's outdoor recreation economy is a nonpartisan issue that enjoys universal support. Outdoor recreation is not only about economic development but also health and quality of life. As a parent, he said he is concerned about the amount of time children spend on screens.
Sanders pointed to a package of six laws passed in the recently completed legislative session. A focus was on Arkansas State Parks, which attract 10 million visitors annually, 5 million of them from out of state.
One, the Arkansas Tourism Development Act, creates the Natural State Initiative Pilot Program. It establishes up to four opportunity zones in or near state parks where private businesses would receive tax incentives to invest.
Sanders said four parks would be strong candidates. Queen Wilhelmina State Park in Mena could become a year-round lift access downhill mountain biking destination. Petit Jean State Park could become an elite climbing destination. Pinnacle Mountain State Park could be connected by a trail to Lake Maumelle. The Delta Heritage Trail State Park in eastern Arkansas could be extended and improved.
Another law will allow Arkansas State Parks to maintain trails without having to submit the work to the review and approval of the Division of Building Authority. Sanders said $10 million was invested in the state Monument Trail mountain bike system. It has trails at Pinnacle Mountain State Park, Hobbs State Park – Conservation Area, Devil's Den State Park and Mount Nebo State Park. Those trails have to be maintained or they will fall into disrepair, Sanders said.
Another law will provide Arkansas State Parks an exemption from the procurement process for hospitality-related purchases so they don't have to choose the lowest bidder. Another law would allow more liquor sales in Arkansas State Parks.
Walton said a soon-to-be-released economic study found that cycling had created a $159 million impact on the Northwest Arkansas economy in 2022, with $100 million of that created by cycling-related business and $59 million from cycling-related tourism. Speaking from memory, he said the report had found cycling created 1,300-1,400 jobs and more than $14 million in state and local taxes.
He said there had been no "grand plan" when the Walton Family Foundation began helping build Bentonville's impressive network of trails throughout the city. Instead, planners just relied on momentum. He said the trails can be built for $6 to $8 a foot, and now 2,000 to 3,000 people start riding the trail from downtown Bentonville every day.
"They tie to a certain thread within people, and it makes it harder to leave, and it also makes it a reason why they come," he said. "My aunt [Alice Walton] wouldn't be this excited to hear this, but I rarely hear people say I moved to Bentonville because of the art museum. But they say all the time, I moved to Bentonville because I wanted to live in an area that had amazing outdoor recreation opportunities and infrastructure."
Walton said Bentonville's topography is not ideal for having a trail system, but it's succeeded there and can succeed elsewhere. He pointed to the growing popularity of gravel riding, which can be developed on roads throughout the state.
Walton said Pinnacle Mountain could be extended to Lake Maumelle, which could have a trail system around the water's edge like the one that exists at Hobbs State Park-Conservation Area around Beaver Lake.
"I was down here visiting with some folks, and I was looking at Lake Maumelle, and it looks like one of the greatest opportunities that Little Rock has not tapped into for recreational purposes," he said.
Speaking about public-private partnerships, Walton said, "I don't have the foggiest idea how directionally which way they're going to go all the time, but when you bring people together, you figure it out. And when you find the common thread, then it actually builds momentum and takes off."
Murphy USA's West described the collaborative effort that created the Murphy Arts District. The city needed a catalyst to bring the downtown area to life, and research indicated arts would be the way to do that. Murphy USA, Murphy Oil and the Walton Family Foundation all contributed money. The district opened in September 2017 and features an outdoor amphitheater, indoor theater, restaurant, bar, art museum, children's museum, and children's playscape. She said it had created 600 jobs and attracted 250,000 people in its first year of operations.
"I think a lesson in that is this: If you can get Arkansans galvanized around an issue that resonates with them and they care about, they can get things done and make changes," she said.