'Labor History and Contemporary Laborlore' the theme of the 28th annual Delta Symposium
by George Jared ([email protected]) March 20, 2023 11:12 am 243 views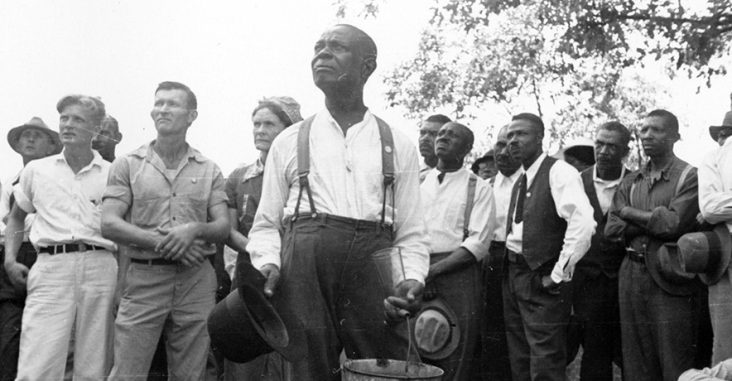 Arkansas State University will host its annual Delta Symposium March 30 through April 1. The 28th symposium is themed "Labor History and Contemporary Laborlore."
It will be held in the Carl R. Reng Student Union, Mockingbird Room, where in-person sessions are open to everyone. In addition, some sessions will be online.
Participants will present research on a range of topics, and specific focus will be provided to the history of labor as well as the contemporary lives of workers in the region. Presentations will cover a range of topics through inquiries into the literary, artistic and historical heritage of the Delta.
The keynote event is a screening of the award-winning film "Descendant," a documentary that chronicles the discovery of the Clotilda. This slave ship was sunk in Mobile Bay, Ala., in 1860 and recovered 158 years later.
The film depicts how descendants of the Clotilda were integral to the recovery of the slave ship's history. Dr. Kern Jackson of the University of South Alabama has been a contributor to this research, and he co-wrote the film's script. He will give an online presentation about the film and the history of the Clotilda during a Friday session.
"The Delta Symposium committee is coordinating a variety of presentations. The twin theme of labor history and laborlore will be explored from a range of disciplines," Dr. Gregory Hansen, symposium co-chair said. "Labor history includes a wide range of topics relevant to the lives and legacy of diverse groups of people. Laborlore consists of the culture of contemporary workers, and includes a variety of creative expression, including music, storytelling, art and craft."
The full schedule is available at the symposium website. The event begins with a plenary talk on legends and labor by Professor Alan Brown that opens the event March 30. Throughout the day, presenters will explore a wide range of topics through multimedia sessions and documentary film.
The Delta Symposium concludes with the Arkansas Roots Music Festival. KASU's Marty Scarbrough will serve as master of ceremonies for the festival to be held this year at the Johnny Cash Boyhood Home at Dyess.