United Kingdom-based Infinity Blue Group recently opened offices in Northwest Arkansas and appointed Charles Kochel as managing director/CEO of its North America business. Infinity Blue helps manufacturers and consumer packaged goods (CPG) companies with online sales and marketing globally.
According to a news release, it has offices on four continents and partners with companies in more than 30 countries and over a dozen marketplaces. The Infinity Blue website shows Amazon and Walmart are marketplace partners and that its U.S. headquarters is 4 miles from the Walmart home office.
Infinity Blue Marketplaces, North America, shares offices with Fayetteville-based marketing agency The Artist Evolution, its sister company. The Rogers office is at 5050 W. Northgate Road, Suite 109, and the Fayetteville office is at 1674 E. Joyce Blvd.
Although Infinity Blue recently opened offices here, it's had clients in the United States, Canada and Mexico for years, Kochel said. Asked why the company expanded, he said, "we consider Northwest Arkansas the retail capital of the world, and Walmart's home office is here."
Kochel previously worked in partnership with Infinity Blue while leading global strategy for Advantage Solutions, an Irvine, Calif.-based sales and marketing firm.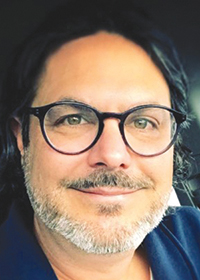 "We have worked in partnership with Charles for well over a year," said Alan Baker, co-founder and CEO of Infinity Blue Group. "He's a trusted friend with over a decade of e-commerce experience in the U.S. and Canada working in partnership with some of the most notable brands in the world."
According to the release, Derek Champagne, co-founder and CEO of The Artist Evolution, was named partner at Infinity Blue Marketplaces, North America.
"This completes the circle," Champagne said. "Now my clients have a holistic solution to all their marketing and e-commerce needs. Charles and I have consulted on multiple projects together. We complement one another. I'm ecstatic about partnering with Charles and the team at Infinity Blue Group."
Infinity Blue Marketplaces, North America, has two employees.