Southern Bancorp completes acquisition of Premier Bank in Northeast Arkansas
by George Jared ([email protected]) February 22, 2023 12:35 pm 424 views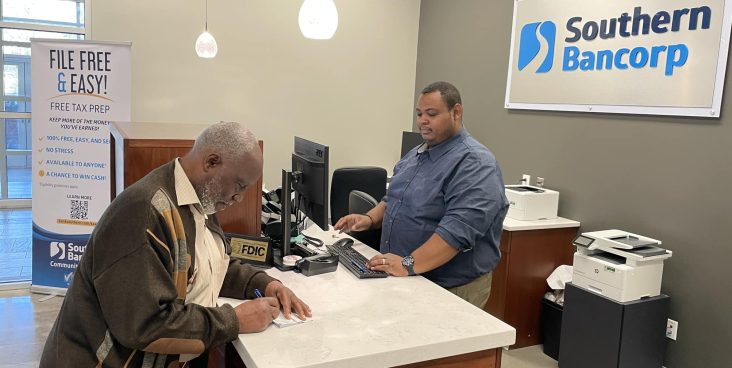 Southern Bancorp, Inc., a Community Development Financial Institution (CDFI) and the holding company for Southern Bancorp Bank, announced Wednesday (Feb. 22) the conversion of FCB Financial Services, Inc. and its wholly-owned subsidiary, Premier Bank of Arkansas.
The Jonesboro, Marion, and West Memphis branches of Premier Bank are now operating as Southern Bancorp.
"We are thrilled to officially welcome Premier Bank's team and customers to the Southern Bancorp brand," said Darrin Williams, CEO of Southern Bancorp, Inc. "We have a long history of creating economic opportunities in our communities, no matter one's starting point or financial history. Adding three new branches in three new markets means more people will now have access to our unique, mission-focused brand of banking."
Southern Bancorp and Premier Bank announced the acquisition agreement in January 2022. It was finalized through board and regulatory approvals in June 2022. Since then, both parties have been working to ensure a smooth transition for Premier Bank's existing staff and customers.
"For two decades, Premier Bank has worked to serve and support the financial growth of our communities, and this move represents a progression of that purpose," said Donny Underwood, former Premier Bank CEO who now serves as a Division President at Southern Bancorp, a position in which he will continue to manage the former Premier Bank markets. "Joining the mission-focused approach of Southern Bancorp not only aligns with our values but also allows us to expand our services to reach even more people in our communities who would benefit from increased access to capital and financial development."
Southern Bancorp consists of three separate CDFIs working together, including Southern Bancorp, Inc., a bank holding company; Southern Bancorp Bank, a community development bank; and Southern Bancorp Community Partners, a 501(c)(3) nonprofit loan fund.
With the addition of the Jonesboro, Marion, and West Memphis locations, as well as recent additions in Canton, Miss., and Little Rock, Southern Bancorp now operates 56 locations across Arkansas and Mississippi.
CEO Darrin Williams was on this week's edition of Talk Business & Politics, which you can read about or view here.