Gov.-elect Sanders chooses Allison Bragg for Inspector General position
by Roby Brock ([email protected]) January 6, 2023 12:28 pm 736 views
Gov.-elect Sarah Sanders named Allison Bragg as Inspector General on Friday (Jan. 6). She will replace Elizabeth Thomas Smith in the role.
Created in 2013, the mission of the Office of Medicaid Inspector General (OMIG) is to prevent, detect, and investigate fraud, waste, and abuse within the medical assistance program.
The Office of Inspector General was made a cabinet-level post in 2019. The act that created the agency provides that the administrative functions of the Arkansas Fair Housing Commission, The Internal Audit section and the Office of Medicaid Inspector General are to be transferred to the Department of Inspector General. The newly created Tax Appeals Commission is an independent agency within the Department of Inspector General.
Bragg serves as a federal prosecutor with the U.S. Attorney's Office. In her 10 years as an Assistant United States Attorney, she has prosecuted cases involving white collar crime, complex financial investigations, public corruption, fraud, child exploitation, human trafficking, and violent crime.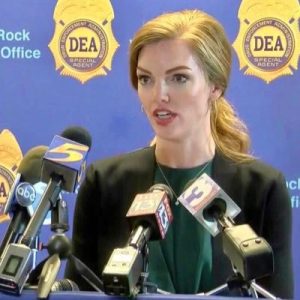 "Allison Bragg shares my vision to promote efficiency by tackling waste, fraud, and abuse at every level of government, making her the ideal choice to be the next Inspector General for our state," Sanders said. "She is a respected federal prosecutor, a lifelong Arkansan, and brings a proven record of success and leadership to the talented team I have assembled. I look forward to working together to ensure that our government operates with integrity and accountability."
"I am honored to be joining the Sanders Administration as Inspector General," Bragg said. "Governor-elect Sanders has the right, bold vision to take Arkansas to the next level, and together we will work to ensure that we accomplish it with effectiveness, integrity, and honor."
Sanders has named 14 of her 15 cabinet positions. She has not named a nominee for the Department of Health.