With GOP taking House majority, Rep. Westerman in line for committee chairmanship
by Roby Brock ([email protected]) November 17, 2022 6:14 pm 449 views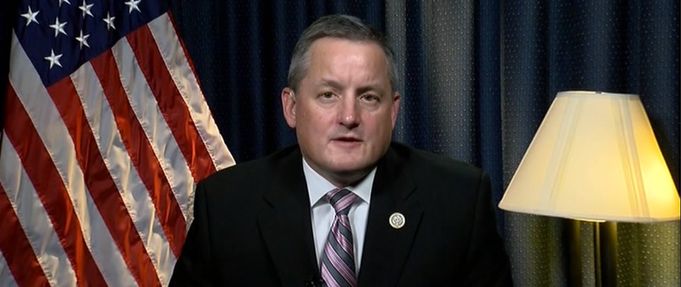 With Republicans taking control of the U.S. House of Representatives, U.S. Rep. Bruce Westerman, R-Hot Springs, is poised to lead the House Natural Resources Committee.
Westerman, who was first elected to Congress in 2014, is the ranking member on the committee. A forester and engineer by trade, he was re-elected earlier this month to his fifth term.
While there are still a handful of close House races to be called, Republicans have won 218 seats, enough to secure the majority. Democrats have presently been declared victors in 210 House seats. There are still seven races too close to call.
GOP control means House Minority Leader Kevin McCarthy, R-Calif., will be the new Speaker of the House. House Speaker Nancy Pelosi, D-Calif., declared Thursday (Nov. 17) she will not be in a leadership position in the new Congress this January. She has been part of the Democratic leadership caucus in Congress for nearly 20 years.
U.S. Rep. James Comer of Kentucky, the top Republican on the House Oversight Committee, and GOP Rep. Jim Jordan of Ohio, who is expected to lead the House Judiciary Committee, held a press conference Thursday and said they planned to focus investigations on President Joe Biden's son, Hunter Biden.
In an interview with Talk Business & Politics, Westerman said he expects the slim GOP majority to focus on Biden administration policies it disagrees with.
"Our big priorities in the majority will be to put the brakes on the policies we've endured from the left's unilateral control of Congress and the administration the past two years, to bring Congressional oversight and transparency to the Biden administration, and to tackle the policy issues that we outlined in our 'Commitment to America including energy independence, inflation reduction, safety and security, and strengthening supply chains," Westerman said.
The House Natural Resources Committee, chaired by Rep. Raul Grijalva, D-Arizona, oversees national policy on energy and mineral resources, national parks, forest and public lands, and indigenous people, including tribal governments and sovereignty. Westerman, the ranking member on the committee, said regulation and energy will be his primary focus.
"I currently serve as the ranking member of the House Natural Resources Committee and am in line to serve as the chairman of the committee beginning January 3," he said.
"My priorities on the committee will be aligned with our Republican majority priorities, and I will specifically be focused on issues under the jurisdiction of our committee including domestic energy and mineral production, streamlining the environmental permitting processes to make policies like NEPA [National Environmental Policy Act] and ESA [Endangered Species Act] work for both the environment and the economy, forest management, water, federal lands and parks, wildlife and fisheries, and working with our tribal partners and U.S. territories to address their myriad of relationships and policies with the federal government," Westerman added.
This weekend, U.S. Rep. Steve Womack, R-Rogers, who may also have a leadership role in the new Congress, will be a guest on Capitol View and Talk Business & Politics.