Introducing the Northwest Arkansas Business Journal 2022 C-Suite Award winners
by Paul Gatling ([email protected]) October 10, 2022 9:11 am 2,616 views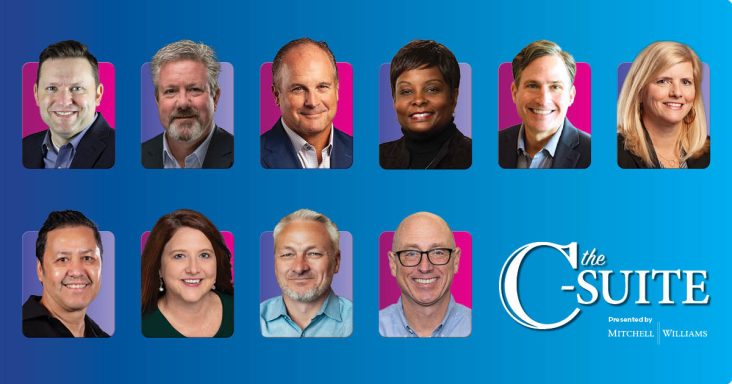 Senior leaders grapple with various issues following the pandemic, including workforce management.
When it comes to keeping employees engaged and happy, leaders face tough decisions, whether dealing with remote or hybrid workers, bringing them back to the office, how to grow their businesses or refocusing efforts on diversity and inclusion.
In the new issue, for the eighth year, we're pleased to recognize top executives who have made significant contributions to their companies over the past year. The COVID-19 pandemic has created highly challenging conditions for many organizations, and we've identified leaders who stood out for their commitment to excellence.
The Northwest Arkansas Business Journal management team selected the honorees after reviewing nomination forms submitted on their behalf. Whether they have the title of chief (department) officer, they carry senior-level responsibilities within their organization.
In addition to the Q&A profiles included in this issue, the honorees will be recognized Tuesday (Oct. 11) at the annual C-Suite Awards Luncheon at the 21c Museum Hotel in downtown Bentonville.
Congratulations to the class of 2022. Click here to meet this year's award winners.