The oldest company in Arkansas is expanding.
According to a Tuesday (March 8) news release, Little Rock-based business law practice Rose Law Firm will acquire Smith Hurst PLC, a regional business law and private wealth law firm with seven attorneys in Rogers.
The merger is effective April 1. Rose Law Firm officials did not disclose the deal's financial terms. The merger pushes the firm's bench to 37 attorneys — 19 members, nine associates and nine of counsel.
"This is a robust combination of the state's two most sophisticated business law firms," David Mitchell Jr., Rose Law Firm's managing member, said in a statement. "We are extremely excited to work in unison with these prominent and well-respected attorneys to continue advancing our growth strategy across practice groups and sectors of industry expertise."
Founded in 1820 before Arkansas statehood (1836), Rose Law Firm is the oldest business in the state and the oldest law firm west of the Mississippi River.
The company established its first satellite office in 2017 when Fayetteville attorneys Mark Henry and Adam Hopkins of the Henry Law Firm joined the firm.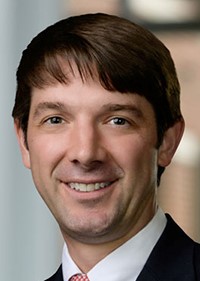 According to Tuesday's release, Rose Law Firm will maintain its downtown Fayetteville office on North Block Avenue. The company will also assume Smith Hurst's office inside the Hunt Tower in Rogers.
Rebecca Hurst, Smith Hurst's managing partner, will become a Rose Law Firm member and be in charge of the Northwest Arkansas locations. She will also join the firm's executive committee. Smith Hurst founding partner Jim Smith will join as of counsel.
"This strategic partnership of complementary practice areas, as well as the shared values of excellence, value, innovation and personalized service make the uniting of our firms a truly historic moment," Hurst said in the release. "We look forward to being a part of the third century of Rose Law Firm."
Hurst and Smith started their law firm in the summer of 2011. The two of them had previously worked at Friday, Eldredge & Clark in Fayetteville. Smith was one of two attorneys dispatched from central Arkansas to open the Little Rock-based law firm's Fayetteville office in 2000. He later hired Hurst in 2004 after she had graduated from the University of Arkansas School of Law.
Smith Hurst started in downtown Fayetteville with an office on Dickson Street. In March 2017, the firm opened a satellite office at Hunt Tower. By the end of the year, the Dickson Street office closed, and Smith Hurst moved all its attorneys and staff to Rogers full time.
"The center of business [in Northwest Arkansas] has gravitated north," Hurst told the Northwest Arkansas Business Journal in March 2020. "When we opened this office, we were getting what felt like a [new] matter each day coming in. We felt like we needed to be here full time."
In November 2020, to commemorate its 200th anniversary, Rose Law Firm announced a $200,000 philanthropic initiative to benefit legal aid and nonprofit organizations in the state, which included Arkansas Access to Justice, Center for Arkansas Legal Services, Legal Aid of Arkansas, University of Arkansas at Fayetteville School of Law, Arkansas Bar Association and the Arkansas Museum of Fine Arts.
According to the release, Smith Hurst attorneys serve on numerous boards and are philanthropically involved with nonprofit organizations such as the Northwest Arkansas Council, the Walton Arts Center Corporate Leadership Council, Crystal Bridges Museum of American Art, Fayetteville Chamber of Commerce and Morgan Nick Foundation.