Dr. Jay Barth named director of the William J. Clinton Presidential Library and Museum
by Roby Brock ([email protected]) March 9, 2022 5:30 pm 972 views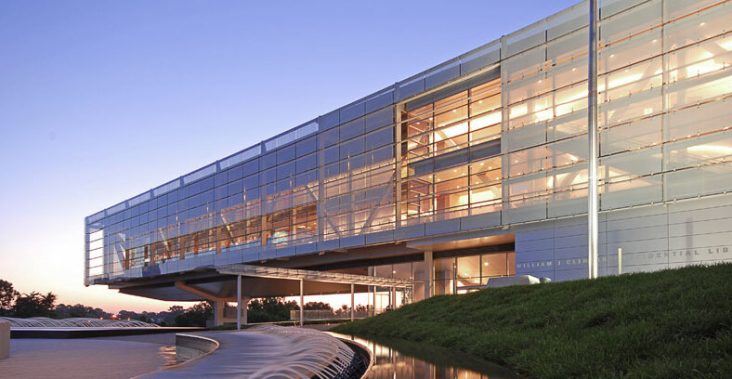 Dr. Jay Barth of Little Rock has been named as the new director of the William J. Clinton Presidential Library and Museum, effective March 13, 2022, the National Archives and Records Administration (NARA) announced Wednesday (March 9).
In his role as director, Barth will coordinate all the efforts of the Clinton Library with NARA. He succeeds Terri Garner was hired for the post in November 2007.
"I am pleased that Dr. Jay Barth will serve as the director of the Clinton Presidential Library. He brings with him a commitment to promoting civic engagement, one of the guiding principles of the Clinton Foundation," said President Bill Clinton. "I'm proud of what my Presidential Library has achieved during the first 18 years, and I know it is in good hands with Jay at the helm."
Barth has nearly three decades of experience teaching and researching various aspects of American politics, along with work enhancing civic engagement programming in higher education settings. He began his career as a member of the Department of Politics at Hendrix College in Conway. In addition to his 26 years as a faculty member at Hendrix, Barth was a member of the inaugural faculty for the University of Arkansas' Clinton School of Public Service and has taught at the University of Arkansas at Little Rock William H. Bowen School of Law.
He is also a contributor to Talk Business & Politics, where he has provided analysis of public opinion surveys conducted by the news organization for more than a decade.
Since taking emeritus status at Hendrix in late 2019, Barth has been the chief education officer for the city of Little Rock. Barth also served a seven-year stint on the Arkansas State Board of Education.
"I'm incredibly excited to return to work focused on civic education and civic engagement. The entire presidential library system has the power to serve as an important tool in that work and I look forward to collaborating with the other presidential libraries," Barth said. "Of course, it's a bittersweet day because it means I'll be leaving my friends at the city of Little Rock, including Mayor Scott who put such faith in me, and the innumerable partners with whom I've had the opportunity to work as we implemented the community school strategy in Little Rock."
Barth received a bachelor's degree in American studies from Hendrix College and a master's degree and a doctorate in political science from the University of North Carolina at Chapel Hill.
The William J. Clinton Presidential Library and Museum is one of 15 presidential libraries in the Presidential Library system administered by the National Archives. Presidential Libraries promote understanding of the Presidency and the American experience. They preserve and provide access to historical materials, support research, and create interactive programs and exhibits that educate and inspire.