Springdale-based Chandler Equipment Inc. was one of six Arkansas companies recognized recently with a 2021 Governor's Award for Excellence in Global Trade. The awards are presented annually by the Arkansas District Export Council (ArDEC), recognizing the exporting success of small, medium and large Arkansas companies.
Gov. Asa Hutchinson presented the awards during the council's annual gala banquet at the Governor's Mansion in Little Rock on Oct. 13.
This year, ArDEC specifically sought to honor Arkansas companies that have excelled in exporting or had developed a strategy to maintain or increase sales and workforce through exporting despite the pandemic.
Chandler Equipment manufactures truck accessories for various customers in the agriculture, food, oil and gas and transportation industries. The company has hired 15 new manufacturing workers since the start of 2020 and has 90 employees.
President and CEO Chris Chandler owns the company with his wife, Morgan. The Chandler family operates within five specific companies that have grown into manufacturing accessories and supplies for the energy industry and providing liquid transportation parts worldwide.
Other Governor's Export Award Winners were:
Large Company – Gerdau, Fort Smith
Medium Company – Alliance Rubber Co., Hot Springs
Small Company – Ecojohn Inc., North Little Rock
Rising Star – Leather Brothers Inc., Conway
Resilience in Manufacturing – Lycus Ltd. LLC, El Dorado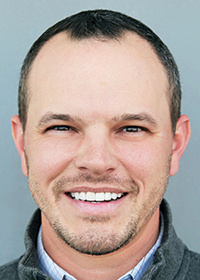 "We are extremely honored to receive this award," Chandler said. "We have been continually investing in automation and robotics for our company in the past five years, and I am very proud of the progress our team has made with our manufacturing efficiency. Our growth has mainly come from the products we are manufacturing for our Chandler Truck Accessories and Backwoods Adventure Mods brands.
Chandler said the company is adding 30,000 square feet to its facility at 4180 W. Sunset Ave. Workers should finish the expansion project next summer.
"Once that is complete, we will be consolidating all our manufacturing into one large building, and then we will be converting the building on the east side of our campus into a retail store for Backwoods Adventure Mods," Chandler said.
Chandler Equipment has 63,000 square feet at the Sunset location and leases a 10,000-square-foot warehouse in Springdale for staging and inventory.