Little Rock-based marketing agency MHP/Team SI announced a new office in Rogers this past August. The following month, sister companies Mangan Holcomb Partners and Team SI announced an integrated, co-branded operating structure.
Along with the restructuring in September, longtime president Sharon Tallach Vogelpohl added CEO to her title.
Vogelpohl said the agency decided to recommit to Northwest Arkansas in late 2019. In February 2020, the agency signed a lease for the previous home of Core Brewery, a 1,250-square-foot office constructed by Core Architects. The office at 1800 S. Osage Springs Drive opened in March 2020, but the announcement was delayed because of the COVID-19 pandemic.
The agency previously had a Northwest Arkansas office in Fayetteville that closed in 2001. Vogelpohl was hired more than 25 years ago by Steve Holcomb to launch that office.
"I reported on the job on Jan. 15, 1996, having just completed my senior volleyball season at Centenary [College of Louisiana], walked into an Arkansas Western Gas Rate Case communications strategy meeting, and haven't slowed down since," Vogelpohl said. "I had an office on the square in Fayetteville and had the privilege of working with brands like Walmart, J.B. Hunt and Simmons Foods and — still among my favorite clients of all time — John Lewis with the Bank of Fayetteville. I loved [Northwest Arkansas] but left to move to Little Rock to head up [public relations] operations in 1999.
"We've maintained numerous client relationships in the region ever since, but it seemed to be the right time to put a stake back in the ground 25 years later, having grown tenfold and offering a suite of nationally recognized caliber services that clients in the region can easily access," she added. "We recently won three Public Relations Society of America Silver Anvil Awards — the most prestigious award in the field — for clients Kinetic by Windstream and for the agency's own pro-bono effort with UPLift Arkansas, a resource we created to help other small businesses in need during the early stages of the pandemic."
MHP/Team SI was the only Arkansas agency named a finalist or to win an award in the Silver Anvil Awards this year. The awards ceremony was hosted virtually on June 10. Along with the three Silver Anvil awards, the agency also received an Award of Excellence for efforts with the Arkansas Health Care Association on COVID crisis communications.
The agency has 151 employees, including eight in Northwest Arkansas. The Northwest Arkansas office has allowed for growth through the addition of new clients and excitement, especially for new employees who have the option to relocate to the area, Vogelpohl said. It's also provided the agency with access to a new talent pool.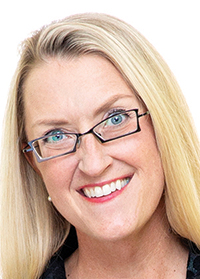 It offers the same services in Northwest Arkansas as in Little Rock, including the TraDigital suite of services and web/app development. The Northwest Arkansas office recently added a videographer and editor, "which will be extraordinarily convenient for our clients in [Northwest Arkansas] wanting high quality, quick turn, efficient video content," she said. "Content is king, as they say."
The agency's opportunity for growth in Northwest Arkansas "is endless. … The space, however, could offer some limitations," she noted. "But we love it, and it was adapted during COVID as a co-working and meeting space, with team members enjoying our hybrid office model that provides the flexibility to do their best work and live their best life. We currently have 10 positions open [companywide] and hope to continue to grow and invest in [Northwest Arkansas]."
Vogelpohl expects continued growth and diversification in the area over the next three to five years.
"We are continuously developing new verticals: Several that are thriving with our [Northwest Arkansas] client base are automotive, ag equipment, financial services and healthcare. Over the years, we've also gained great experience with the big three industries in the region — transportation/logistics, poultry and retail. We have great public relations leadership up there with Mayci Blankenship, who was instrumental in some of the award-winning work [previously mentioned] and hope to grow our public relations client roster as well."