Arkansas is known for its abundance of farmers, truckers, bankers, and retailers, but the Natural State isn't exactly renowned for its contributions to the world of chocolatiers. There is a notable exception: Carmen Portillo with Cocoa Belle Chocolates in Little Rock has carved out quite an international reputation with more than a decade in the business.
The COVID-19 pandemic altered her luxury business strategy, but she is emerging stronger than ever.
Portillo developed the urge to become a chocolatier at age 19 when she lived in England and traveled to France. When she had her first gourmet chocolate truffle in a shop near Wembley outside of London, she was fascinated with the delicacy and the art and science behind it.
"I was actually able to see the chocolatiers in the chocolate shop make the truffles, and it was just such an artistry that I was enamored by," she said.
Though she finished college and entered the field of accounting, she couldn't shake the thought of blending entrepreneurship and chocolate. Portillo googled how to become a chocolatier and found a couple of schools in the U.S. that specialize in the trade. She attended schools in Orlando and Vancouver and in 2007 became Arkansas' first certified chocolatier.
"In 2008, I opened my first storefront in the Little Rock River Market, and then from there, it's definitely been an interesting journey to do what I love," Portillo said.
Cocoa Belle Chocolates was founded at the beginning of the Great Recession. Portillo recalls the struggles to get her startup off the ground and how she met those challenges. It turned out to be good training for the recession caused by last year's COVID-19 pandemic.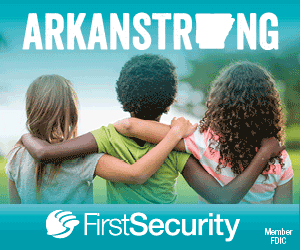 "In 2008, gas prices were $4 a gallon plus. This was not my first rodeo in a rocky economy with a luxury good. I learned then, you have to pivot. If you're going to survive, you're going to have to pivot. And that's exactly what I did," she said.
"My business definitely was affected in a different way back in 2008 when the retail portion in my B2C [business to customer] clientele revenue dried up because people just didn't have the disposable income. I went into the weddings and events business, started doing hotel [bed] turn downs, and all that kind of stuff," Portillo said. "But with COVID, I couldn't do that. We weren't gathering, we weren't traveling. So I had to learn to pivot again."
The COVID pivot strengthened a partnership she had with Bella Vita Jewelry, a local gift shop in downtown Little Rock. Drive up pick-up orders were established and Portillo started thinking about larger-scale opportunities.
Tightening her expenses was a key to surviving, but relying on business networks – especially women- and minority-owned networks – were also helpful in opening new doors. She hinted that the possibility of seeing Cocoa Belle Chocolate products on a big box store shelf might soon be a reality.
"We're redesigning some of the products that we're offering. I'm looking into going into bigger markets outside of Arkansas. With that, I'm having to simplify some of my offerings and also offer some things that are more affordable, but still high-quality. I never want to sacrifice the integrity of our products or the quality of our products," she said. "I'm really excited about the opportunities that are going to be coming our way in the next 6-12 months."
You can watch Carmen Portillo's full interview in the video below.