Arkansas Secretary of Commerce Mike Preston announced Thursday (May 20) that Mark Conine will serve as the new president of the Arkansas Development Finance Authority (ADFA). Conine comes from his present position as chief financial officer and vice president of finance and administration at ADFA.
The ADFA Board of Directors selected Conine as the next president at their monthly meeting held Thursday. Conine assumes the role as president immediately, replacing Bryan Scoggins who has served as president since August of 2019.
"Mark is the ideal choice to lead ADFA," Preston said. "He brings a wealth of experience in the financial industry and knows the ins and outs of ADFA. I have the utmost confidence in his ability to work with our partners as we seek to expand job opportunities and affordable housing throughout the state."
Prior to joining the ADFA, Conine served 12 years as the chief financial officer of the Arkansas Student Loan Authority, now a division of ADFA.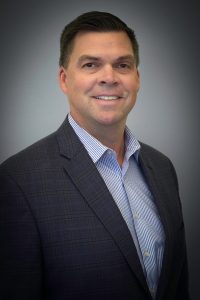 "I am pleased that Mark has been selected to serve as ADFA's next president," said Gov. Asa Hutchinson. "His financial experience in both the private and public sectors have given him the tools he needs to continue the state's business finance efforts."
"I am thankful that Gov. Hutchinson, Secretary Preston and the ADFA Board of Directors has the confidence in me to take on this new leadership responsibility," said Conine. "I look forward to working with the various agencies within the Department of Commerce as well as our state's financial partners to improve the quality of life for all Arkansans."
Conine holds a bachelor's degree in accounting from Ouachita Baptist University and is a licensed certified public accountant and certified global management accountant. He is a member of the Arkansas Society of Certified Public Accountants and the American Institute of Certified Public Accountants.
The Arkansas Development Finance Authority, now a division of the Arkansas Department of Commerce, was created in 1985 as successor to the Arkansas Housing Development Agency created in 1977. The Arkansas Student Loan Authority merged with ADFA in 2017.
ADFA's enabling legislation authorizes it to borrow money and issue bonds to provide sufficient funding for financing affordable housing, various business and economic development projects, and capital improvements for state agencies. ADFA is the exclusive issuer of bonds for state agencies.