Gov. Hutchinson to form outside political group to shape national GOP policy, candidates in 2022
by Roby Brock ([email protected]) April 18, 2021 8:44 am 4,382 views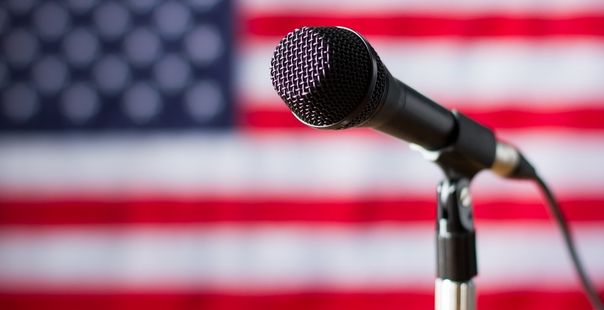 Arkansas Gov. Asa Hutchinson may not have formally committed to a 2024 Presidential run, but he's raising his profile to be a national voice in the 2022 cycle.
Hutchinson said Sunday (April 18) in an exclusive Talk Business & Politics interview that beyond taking the reins as chairman of the National Governors Association (NGA) this summer, he plans to start a political action effort for education advocacy and to raise money for GOP candidates across the U.S. in the 2022 elections.
"2022 is a very, very important year for our country and for our party, and I want to be engaged in that debate. So when the legislative session is over with, I hope to set up a national leadership effort called 'America Strong and Free,' where I can help influence the direction of our country in 2022. We'll see where that leads," he said.
The two-term Republican governor said there will be an education advocacy arm to the "America Strong and Free" effort as well as a fundraising element to support candidates. Legal paperwork has not been filed yet, he said.
"There will be two parts of 'America Strong and Free.' One will be an educational branch that will help raise money, educate people on the principles and issues. Then, there will be a leadership PAC, part of it that will help in supporting the candidates, but also the national voice in terms of what I can do in 2022," he said.
Hutchinson said the group, as well as his chairmanship of NGA, will focus on speaking up on big government issues at the state and national levels.
"I am concerned about what the future holds under the Biden administration. We're spending too much money. We're over-regulating, there's a lot of pushback, and I think it's important for me to be a balanced voice, but also an important voice in pushing back on that, but also shaping our party in a good way in 2022," he said.
His comments squarely suggest he hopes to steer the national GOP in a different direction away from former President Donald Trump, who was recently critical of Hutchinson for vetoing a transgender restriction bill.
"I indicated that I wouldn't support him in 2024. I don't necessarily expect him to run, but I thought he did not handle and did not lead our country in the right direction post-election on January 6th. That's part of speaking your mind and that's part of him speaking his mind. I don't get bent out of shape about that," Hutchinson said of Trump's criticism.
He added that he does not think Trump is the de facto head of the Republican Party.
"I wouldn't consider him that at all. You can make a case that there's many voices, and it's traditional whenever we don't have the White House. You have many different voices of leadership in the party. Governors are one. You've got Senate and House leadership on the Republican side," he said.
"But President Trump has the largest megaphone now just because he has such an enormous following of support and voters. So he's certainly a player. I pay attention to that. But there's many voices in the party and I hope we have a good discussion of ideas and the future going into 2022," Hutchinson added.
Hutchinson's full interview can be watched below. He offered a broad range of thoughts on this year's legislative session and efforts addressing the COVID-19 pandemic.