Dr. Jill Biden shares personal side of husband with themes of unity, faith and kindness
by Roby Brock ([email protected]) August 18, 2020 10:49 pm 1,435 views
On the night that former Vice-president Joe Biden officially received the Democratic nomination for U.S. President, his wife, Jill, gave the keynote speech of the evening sharing with Americans the personal side of the man who would lead the nation.
Dr. Jill Biden, an educator, delivered her primetime speech in the Delaware classroom where she once taught. She described her family life with Joe Biden, a widower, discussed the division in American politics, and touched on major issues of stress ranging from COVID-19 to schools reopening.
While addressing the nation's anxiety, she said her husband had the strength to push through tragedy in a way that allows him to empathize with everyday citizens.
"How do you make a broken family whole? The same way you make a nation whole. With love and understanding, and with small acts of kindness. With bravery. With unwavering faith. You show up for each other, in big ways and small ones, again and again," she said.
Joe Biden lost his first wife and a daughter in a tragic 1972 car accident when he was just 29 years old and newly-elected to the U.S. Senate. His son, Beau, passed away from brain cancer at the age of 46 in 2015. Jill Biden said that she has seen her husband "steel himself in the mirror" and carry on with his life in the face of these personal tragedies.
"Joe's purpose has always driven him forward… His faith is in you, in us," she said.
"[He] will bring us together and make us whole. Carry us together in our time of need. Keep the promise of America for all of us," she added, in broad reference to the controversial divisions that have marked President Donald Trump's time in office.
"If we entrust this nation to Joe, he will do for your family what he did for ours," she said.
OTHER SPEAKERS
The Democratic National Committee concluded Night Two of its virtual convention with other notable speeches and appearances, including former Arkansas Governor and native son former President Bill Clinton.
Clinton, whose wife Hillary lost to Trump in 2016, leveled a number of shots at the current President.
"If you want a president who spends hours a day watching TV and zapping people on social media, he's your man," Clinton said of Trump.
Referring to Trump's handling of the coronavirus, Clinton said the current President has failed at solutions and avoided responsibility.
"At a time like this, the Oval Office should be a command center. Instead, it's a storm center. There's only chaos. Just one thing never changes – his determination to deny responsibility and shift the blame. The buck never stops there," he said.
"In this job interview, the difference is stark. You know what Donald Trump will do with four more years: blame, bully, and belittle. And you know what Joe Biden will do: build back better," Clinton concluded.
Other Democratic speakers on Night Two included Senate Minority Leader Chuck Schumer, former President Jimmy Carter, 2004 Presidential nominee and former Secretary of State John Kerry, and Stacey Abrams, the former Georgia Speaker of the House and a contender for Biden's Vice-president.
There were Republican appearances for a second straight night at the Democratic convention. Yesterday, former Ohio Governor and 2016 Trump GOP primary challenger John Kasich spoke in support of Biden. On Tuesday night, former Secretary of State Colin Powell, a Republican, endorsed Biden. There was also a video narrated by Cindy McCain, widow of former Sen. John McCain, R-Arizona, the 2008 GOP Presidential nominee. She described the bipartisan friendship between her late husband and Joe Biden.
In a departure from the normal roll call vote on the convention floor, 50 states and seven American territories provided a virtual roll call on location across the country. Biden's home state of Delaware put his nomination over the delegate threshold to become the official Democratic nominee.
CELESTE WILLIAMS RESPONDS
Talk Business & Politics will summarize highlights from the Democratic National Convention this week and the Republican National Convention next week. Each night, a prominent elected official or candidate will be asked for commentary and feedback on the evening's events.
Celeste Williams, Third District Democratic Congressional nominee who is challenging U.S. Rep. Steve Womack, R-Rogers, offered these observations on the second night of the convention.
TB&P: What was your reaction to Jill Biden's speech?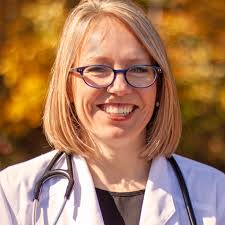 Celeste Williams: Dr. Jill Biden spoke to our hearts tonight. She told the story of how she and Joe Biden made their family whole through love, kindness, and bravery, and that's exactly what our nation needs right now. Just as I have witnessed, she talked about neighbors showing up for neighbors during this pandemic, and reminded us all that the heart of America beats with kindness and courage. Dr. Biden reminded us that our differences are not irreconcilable, and our diversity makes us stronger.
TB&P: What was your reaction to Bill Clinton's speech?
Williams: President Clinton made the case for the Vice-President as a Healer-in-Chief. He renewed my optimism about moving past the chaos and division that's become the defining hallmark of the past three-and-a-half years, and the failures of the current administration that allowed COVID-19 to hit us much harder than it had to. President Clinton spoke of the hope and promise of the American dream – the optimistic future of building an economy that works for everyone, from those in large urban centers to those in small rural towns. He made the case that Joe Biden's record is right for this American moment, having led the country out of an economic recession once before. To quote President Clinton, "It's a clear choice, the future of America is riding on it."
TB&P: Was there another speaker that spoke to you in an unexpected way or good way? Who was it and what did they say?
Williams: I enjoyed the opening keynote segment that featured 17 "rising stars" in the Democratic party from all across the country, many of whom won victories in big upsets, like Texas Congressman Colin Alred, who upset Republican Pete Sessions in 2018. From mayors and state senators to newly elected members of Congress, each brought a fresh perspective and unique set of lived experiences to their new offices, yet all were unified in their focus on building a 21st century economy that works for everyday people.