Gov. Hutchinson: High school graduation rate climbs along with access to workforce training
by Steve Brawner ([email protected]) July 29, 2019 9:03 pm 708 views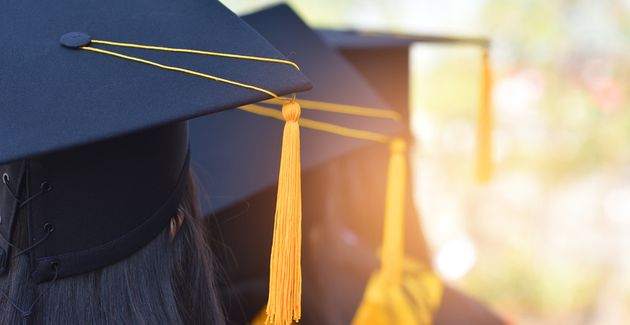 The state's high school graduation rate has risen three straight years and now stands as the nation's 14th best, while more students have access to workforce training centers, Gov. Asa Hutchinson said Monday (July 29).
Hutchinson touted those numbers and others during a speech before the Arkansas Association of Educational Administrators Summer Conference in Little Rock.
Hutchinson said high school graduation rates have risen three straight years, from 84.9% in 2016 to 89.2% this year, placing Arkansas at 14th highest in the nation.
Hutchinson said the improvement can be tied to schools making education more meaningful and practical. Schools have retooled with programs that provide high school students college credit and access to workforce training centers. The governor said only 14 Arkansas school districts are more than 30 miles from a center. When he became governor there were 54 separated by at least that distance, he said. The governor said his goal is to reduce the number to zero.
The governor also touted the Arkansas Department of Education's R.I.S.E. Initiative, which stands for Reading Initiative for Student Excellence. He said that through the program, 13,000 teachers have been trained in the science of reading.
He said 8,000 students took a computer coding course last year under an initiative he began as governor. Before the initiative, fewer than 1,100 students were taking a course, he has said in the past. He announced that this fall he will embark on his 10th Arkansas coding tour where he encourages students to take the courses.
His office provided numbers showing that 39.04% of students at Armorel High School (grades 7-12) are taking a coding course, while 35.3% of Lonoke High (grades 9-12) students are taking a course.
However, some districts have zero students taking a coding course. Hutchinson said those districts probably do not have a classroom coding teacher, and instead students are expected to learn through the state's Virtual Arkansas program.
He said Act 190, the School Counseling Improvement Act passed by legislators this year, requires school districts to implement a comprehensive school counseling program and requires counselors to spend 90% of their time in direct counseling activities.
The governor remembered growing up on a 280-acre farm outside Gravette. His parents had high school educations, and his dad was a farmer and poultry processing plant employee. They encouraged Hutchinson, the youngest child of six, to obtain an education. He said he picked his major, accounting, "because it was the first major in the alphabet," and then went to law school.
He told attendees, "You are economic developers," because when he recruits business and industry to Arkansas, they ask where their children will go to school.