UA-Pulaski Tech chief addresses workforce needs, touts new lower tuition plan
by Roby Brock ([email protected]) June 1, 2019 11:51 am 631 views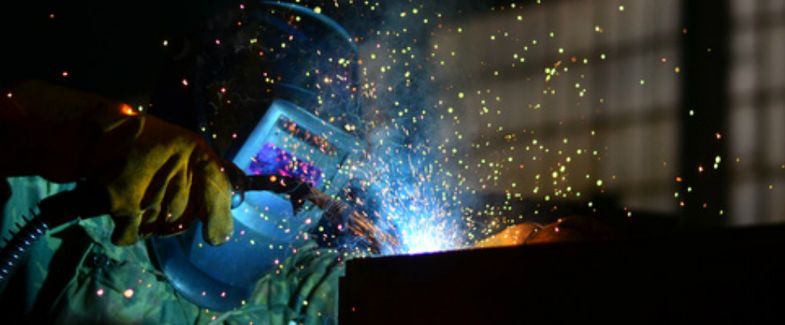 Dr. Margaret Ellibee, chancellor for UA-Pulaski Tech, has a pretty full pipeline of students wanting work. The notion that work is the be-all, end-all for higher education is a mindset she wants to break.
When she hears from employers that they need more workers because there are unfilled openings, she cautions trying to circumvent proper training.
"I think that's a national disconnect. You look across this country, every state is hearing that same statement from business and industry to higher education, and I get that," Ellibee said.
"I think on customized training, this state, between our two-year colleges and business and industry, does a very good job. I think where you hear more of that statement — 'We can't get enough people,' — business and industry is looking at our for-credit or academic programs," she said.
"'I can't wait for Margaret Ellibee to come out of the welding program in two years with an associate degree. I need her to come out in eight weeks with her certificate.' Okay, so let's look at how we can do that, how we can still manage federal financial aid in eight weeks for Margaret because that doesn't work in eight weeks. How can we design those programs where she can get out and work for Lexicon Steel, for example, and have the skills that's necessary and also have the pathway available to her? So, when she starts moving up the ladder, she can continue to come back to school and work her way up in getting an associate's degree. If she chooses to get a degree in engineering, she can do that.
"I don't think going to work right away should be a terminal concept. Yeah, I need to get a job, and I need to go to work, but keep that career pathway open for me so as I advance in my job, I also advance in training and education," Ellibee said.
UA-Pulaski Tech graduate a little over 600 students this past spring. Ellibee said that the allied health fields, cybersecurity, and advanced manufacturing are all career paths filled with opportunities.
"Our students go on to direct careers. They go on to higher education. We have students who transfer to four-year institutions, and, of course, we have students who do both. All of that leads to, not only economic advancement for themselves, but it does the state of Arkansas an awful lot of good, so we're very pleased with that," she said.
A few weeks ago, UA-Pulaski Tech announced a new scholarship program with the University of Arkansas that allows community college graduates to pursue bachelor's degrees in Fayetteville, but at UA-Pulaski Tech costs.
"It's being implemented this fall and it allows students who complete a two-year associate's degree at a UA two-year institution [to] complete their associate degree. If they choose to go to UA Fayetteville to complete their bachelor's, they can do that at the UA-Pulaski Tech tuition rate," Ellibee said.
"They have 10 semesters to complete that degree. They have to have a 2.0 GPA, keep that C strong, meet the other academic requirements that Fayetteville has. But, I look at it as an absolute opportunity for students to be able to transition from any one of our seven UA two-year institutions to UA Fayetteville and continue their education," she added.
You can watch Dr. Ellibee's full interview in the video below.