Crime in Fort Smith lowest in 8 years, interim chief talks passion for community policing
by Tina Alvey Dale ([email protected]) April 9, 2019 5:57 pm 682 views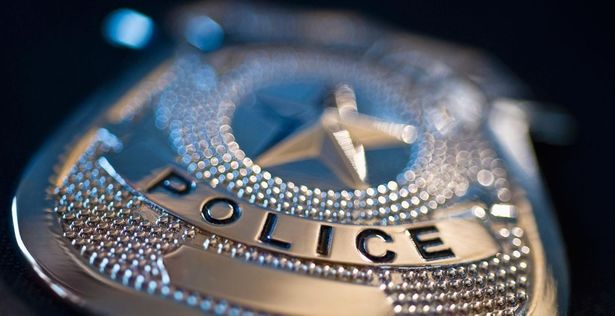 Fort Smith major crime is down almost 20% from 2016, Interim Chief Danny Baker told the Fort Smith Board of Directors Tuesday (April 9). Baker delivered the police department's annual report during the board's noon study session.
Baker was named interim chief April 1 while a nationwide search is conducted following the announced resignation of Chief Nathaniel Clark. Clark's resignation was effective April 8. Clark, the city's first African American chief, announced March 27 he was leaving the post for another police job in the Atlanta area. Clark stepped into the Fort Smith chief police job on Jan. 7, 2017.
The report shows an overall reduction in Part 1 Offenses, which include homicide, rape, aggravated assault, robbery, burglary, motor vehicle theft and arson, in both 2017 and 2018. There were 5,343 Part 1 Offenses reported in 2018, compared to 5,658 in 2017 and 6,443 in 2016, Baker said. Reports were down 5.6% from 2017 and 17% from 2016, he added.
"It is the lowest reported crime in the eight years," Baker said.
The report also looked at the department's hiring and demographics as compared to years past. The department covers 68 square miles with Fort Smith's current population at 88,133.
"But the number to look at is the daytime population, which is 150,000," Baker said.
Going into 2018, the department had 147 sworn officers with the capability of having 151. The number of available sworn positions was increased to 164 in 2018. There are now 136 officers, Baker said, and they work 12 beats in the city. In 2018, there were 42 non-sworn personnel with a budget possibility of 55. There are now 45 he said.
Diversity in the department also grew during Clark's tenure, Baker said.
"The current recruiting class is the most diverse we have had," he said.
The department was recognized by the Commission on Accreditation for Law Enforcement Agencies, Inc. (CALEA) on its efforts to improve diversity, the report stated. In 2017, the demographic breakdown was 79% white, 2% black, 6% Hispanic and 13% other. Female officers made up 6% of the force. In 2018 those numbers were 77% white, 4% black, 7% Hispanic, 12% other and 10% female.
The report also looked at community outreach started by Clark and the impact it has had on the community. Operation Inside-Out, an initiative to have more officers in heavy retail areas during the holidays started in 2017, led to an 18% decrease of property crime in the six targeted areas, Baker said. Operation Community First continues to have officers making non-enforcement contact with people in the community on a daily basis.
"The beauty of this is that the public gets to see us. It builds their perception of us as members of the community," Baker said. "It also makes the officers see people in a positive light."
Baker said these and other community programs were ones he hopes to continue while he serves as interim chief.
"I am passionate about community policing," he said.
The report also noted equipment improvement, pointing out that all officers now have body cameras and the nine new Chevrolet Tahoes the department will receive this year will all be equipped with vehicle ballistic protection.
"A door panel in itself will not stop a bullet," Baker said. "But with that armor, it will."