Arkansas job growth remains stable at 3.7% amid turbulence in U.S. job market
by Wesley Brown ([email protected]) March 11, 2019 1:55 pm 502 views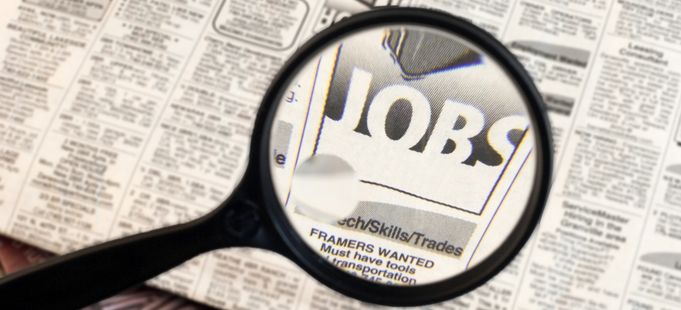 Arkansas' unemployment rate remained flat in January amid fears by some economists that the U.S. job market peaked entering into 2019.
In January, the state's jobless rate held steady at 3.7% between December and January as 2,154 workers were added to the labor pool, a result of 1,334 more employed and 820 unemployed now getting paychecks, according to monthly labor force data compiled by the U.S. Bureau of Labor Statistics (BLS) and released Monday (March 11) by the state Department of Workforce Services.
The December unemployment rate of 3.6% was revised up one-tenth of a percentage point to match the January jobless rate, state workforce officials said. That compares to the U.S. jobless of 4% in January when a strong 311,000 jobs were added to the U.S. economy, revised BLS data shows.
The state's total civilian labor pool, which includes sole proprietors, private household employees, unpaid volunteers, farm workers and unincorporated self-employed merchants, also increased from 1,351,032 to 1,355,245, a gain of 4,213 positions over the past year.
"Employment in Arkansas is up 4,696 compared to January 2018. Additionally, the annual revision shows that there were more employed Arkansans in the second half of 2018 than originally estimated," said Susan Price, Arkansas' BLS program manager.
The U.S. employment situation in January followed a similarly robust labor force assessment in February when the U.S. economy added 312,000 jobs the unemployment rate climbed one-tenth of a percentage point to 3.9%. However, BLS officials last month revised that total down to a more modest 222,000 job gains during the run up to the Christmas holiday season.
Despite the glowing state and federal job market reports for January, the U.S. employment survey released on Friday shows that nation's economy only added 20,000 jobs in February, well below the average of 223,000 new jobs added per month over the past year. In addition, a survey of top U.S. economists had forecasted the U.S. economy to add 175,000 jobs between January and February.
Gad Levanon, the chief economist for The Conference Board, said the recent U.S. unemployment report shows that the nation's job market is no longer on an upward trend, suggesting that job growth will slow down in 2019. The Conference Board publishes the highly-watched Employment Trends Index following each monthly release of the BLS unemployment report.
"The meager job gain of 20,000 in February was an aberration. We still expect employment to grow fast enough for the labor market to tighten further in 2019, making it easier for job seekers to find a job," said the Conference Board economist.
THE 'SMOOTHING OUT' EFFECT
According to BLS's recently revised state unemployment data for Arkansas in 2018, the annual average unemployment rate for Arkansas was 3.7% in 2018, unchanged from the previous year. In a recent research note on the revised employment data, University of Arkansas at Little Rock (UALR) economist Michael Pakko said although changes to the monthly estimates were not substantial, they "present a somewhat modified view of recent trends."
"Revisions to the underlying data on the number of employed and unemployed had the effect of smoothing out some of the ups-and-downs in recently reported data," said Pakko, director of UALR's Economic Development Institute. "The number of unemployed Arkansans was originally reported to have edged higher in early 2018, fallen over the summer months, then increased once again toward the end of the year. The newly revised data shows a more gradual and steady decline."
Pakko also noted that the number of employed is now estimated to have grown more slowly during 2016 and 2017 than originally reported, but the gradual decline reported during 2018 is no longer a feature of the data either.
"Overall, the revised picture of household employment and unemployment in Arkansas indicates a labor market with an unemployment rate that remains low and relatively stable, with employment growth slowing over time as the capacity for employment expansion is constrained by labor force growth," the local economist said.
Statewide, nonfarm payroll jobs in Arkansas fell by 3,500 to 1,261,400 as seven major sectors lost ground. The greatest decrease was in leisure and hospitality at 2,000 as many subsectors across the tourism-related industry experience seasonal contractions until early spring. Employment in the fast-growing professional and business services is down by 1,200 with most losses in administrative and support services.
On the other hand, the state's manufacturing sector was among the three industries that saw gains between December and January. With a total of 1,400 new job jobs, expansions were reported at both nondurable and durable factories at 900 and 500, respectively.
For the year, nonfarm payroll jobs have declined by 19,200 to 1,254,000 in January with jobs losses posted in eight major industry industries. The largest decrease occurred in trade, transportation and utilities with a decline of 5,400. Government hiring was also down by 4,600 as public schools and universities closed for winter break.
Jobs in leisure and hospitality declined by 3,100 due to the normal holiday lag and the temporary shutdown of food service contractors at colleges. Employment in educational and health services decreased 2,300 with key losses in both in healthcare and social assistance and educational services.
Still, compared to January 2018, Arkansas' nonfarm payroll employment is up 11,300 with growth reported in eight major industries, while two sectors had minor declines. Overall, manufacturing added 3,100 jobs with nearly all those gains at durable goods factories.
Employment in trade, transportation, and utilities increased 2,000, while jobs in leisure and hospitality rose by 1,600. Construction, financial activities and other also had notable gains of 1,400, 1,300 and 1,100, respectively.
Nationwide, unemployment rates were lower in January in three states, higher in three states, and stable in 44 states and the District of Columbia, BLS reported. Iowa and New Hampshire had the lowest jobless rates at 2.4% each, while Alaska had the highest rate at 6.5%.
Arkansas will get a clearer snapshot of the state's employment situation in less than two weeks when DWS releases the state's February job report on March 22.