AG Rutledge supports changes to ballot initiative process, wants telecoms empowered to stop unwanted robocalls
by Roby Brock ([email protected]) March 3, 2019 12:25 pm 468 views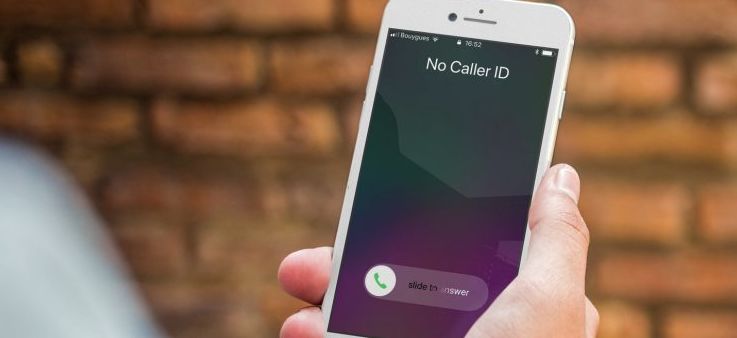 Attorney General Leslie Rutledge, R-Ark., wants to end two big distractions for Arkansas voters: unwanted robocalls and last-minute court rulings related to ballot initiatives.
Rutledge, who appeared on Talk Business & Politics this weekend, said she's supportive of a proposed constitutional amendment spearheaded by Sen. Matthew Pitsch, R-Fort Smith, and Rep. DeAnn Vaught, R-Horatio, that would alter the ballot initiative process. SJR 10 would move up the deadline to file proposals to January 15 of an election year, requires signature collections from 45 instead of 15 counties, and limits legal challenges to statewide petitions to April 15 of an election year.
"We want to make sure there's a fairness and certainty in the process," Rutledge said. "I worked very closely with Senator Pitsch and others to make sure — as we saw during this last election cycle but we've seen for years — that when Arkansans want to amend the state constitution, oftentimes perhaps something will be okayed by my office, by the attorney general's office, and then they'll go get their signatures, and then it'll be challenged in courts. And the Supreme Court at the 11th hour would come and knock that off that ballot. Perhaps they might keep it on the ballot. But what Arkansans need are the certainty that if something is on the ballot, that is an issue that they will be voting on."
There are other proposals that address the ballot initiative process that include requiring a 60% threshold to change the constitution or mandating different percentages of voter signatures to be collected. One of the constitutional measures to alter the ballot initiative process is expected to be referred to voters in the 2020 general election.
Rutledge also highlighted National Consumer Protection Week, which her office planned to use as a platform to remind voters about potential scams. She said that automobile complaints are the No. 1 filed complaint her office receives.
"The number one actual complaints filled out by Arkansans have to do with automobiles… we see bad actors that take advantage of folks," she said.
However automated phone calls, particularly from out-of-state solicitors, are the "No. 1 gripe" Rutledge receives and she says she's determined to curtail those calls.
"It doesn't matter which one of the 75 counties I go to, that is the number one complaint I get, is about these unsolicited, unwanted phone calls," Rutledge said. She said legitimate businesses adhere to the "Do Not Call" list, but criminal enterprises and con artists don't. Often, a number originates out of state and then masks itself as a local number — a practice Rutledge thinks can be corralled.
"[I have] put pressure on the Federal Communications Commission to relax the rules on our phone companies. Our phone companies have the technology and the power to shut down a phone call when they see that the caller ID has been tricked. So, a lot of your robocalls, just like many of your viewers, it'll show up as a local number. 501, 479, 870. And so they answer it, because they believe that it's someone they know or someone in their neighborhood. Unfortunately, as soon as they answer, they realize immediately, this is a con artist or a robocall.
"What I have done is put pressure on the FCC and now we've got to put pressure on our service providers to shut down those calls. If you see someone's changed the caller ID, to me that ought to be an automatic. That is someone who does not have good intentions… We need to have more enforcement. And again, we've got to put the impetus back on our service providers. They hold the keys to the kingdom of shutting down these robocalls," she said.
You can watch Rutledge's full interview in the video below.