Research quantifies extent of Amazon's private-label acceleration
by Kim Souza ([email protected]) August 21, 2018 5:14 pm 456 views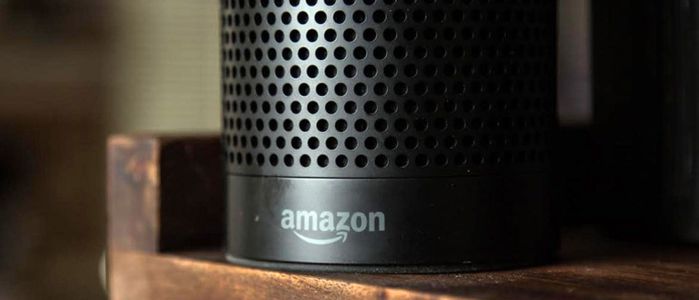 Private-label is growing faster growing in many categories than name brands, and leading the charge is Amazon and its plan for dominance, according to a recent report from Debra Weinswig and Coresight Research.
Amazon is not just moving into newer categories such as apparel, home and grocery, but it's also building its own suite of brands in the strategic categories, Weinswig noted in the report.
Looking at 74 brands known as Amazon U.S. private labels the report shows the retailer's presence by category. A major category where Amazon has reached dominance is in apparel which spans nearly 5,000 products out of a total 6,826 private brand items sold by Amazon. The home category is the next largest in terms of private brand offerings with 852 products. Electronics is third with 217. While Amazon is committed to growing its grocery business it offers just two private brands covering 124 items, according to the report.
The largest of Amazon's private brands is Amazon Basics which covers 978 products in a number of categories that include computers, electronics, home and kitchen, automotive accessories and luggage. Private-label apparel brands represent 7 of the top 10 in terms of number of products as the retailer is trying to build a segmented fashion offering that features a wide range of products and price points.
"Amazon is creating specialized fashion brands that focus on a specific category or serve a specific consumer segment. The diversity of this offering dovetails with Amazon's overall neutral positioning, as a platform that draws in shoppers from all demographics looking for brands at all price points," Weinswig noted in the report.
The average private-label apparel item sells for $38, a price that implies a mid market positioning by Amazon. However, that average conceals a wide range of price points that reflect Amazon's tiered proposition spanning budget to high-end. For instance there are more than 20 Amazon private brands selling apparel at higher than the average. There were 8 private brands selling apparel at an average cost of $60 per item and the highest average was $110 per item at Social Graces, the retailer's formal dress brand. At the low end, Scout & Ro, the flagship kids-wear brand, had an average item price of $17.
Amazon grew its apparel market share by 1.5% last year to 7.9%. It only needs to overtake Walmart who has slight lead with 8.6% of the apparel market share, according to Morgan Stanley. Target was third in apparel market share last year at 4.8%. Analysts with Morgan Stanley expect Amazon to become the top player in U.S. apparel this year, driven largely by Millennials shifting dollars away from brick and mortar.
"Amazon's efforts to pursue fashion, specifically the launch of its own private label brands, adds more pressure here," said Brian Nowark, an analyst with Morgan Stanley.
Another study by Gartner L2 also looked at Amazon's ambitious private label strategy and asked if national brands and third-party sellers have any hope of competing against Amazon's private label brands. The conclusion reached is "not much" as Amazon continues to dominate in multiple categories such as batteries and apparel. Amazon already has a built-in audience of about 100 million Prime members who pay for the privilege of free-2-day shipping on most items, faster in select metro areas.
Because of the success Amazon has had in growing its own apparel brands, the company recently expanded into pet food introducing a private-brand dry dog food called Wag which competes in the premium dog food segment. Wag has meat as its primary ingredient using lentils as a binder instead of grains as with most traditional dog food. A 30-pound bag costs $44.99, which is $5 value compared to the comparable Blue Wilderness brand costing $49.99 per 24-pound bag on Amazon. Both brands are eligible for 2-day Prime delivery.
Nielsen reports around 80 private label brands in Amazon's arsenal already capture a dominant share of the U.S. private label business —one in every 5 items sold in U.S. supermarkets annually. Nielsen said as consumers gain more trust in private brands, they also build loyalty among retailers. Nielsen said private label could reach a dollar share of 25.7% by 2027 in the food and consumable categories.
While Amazon is just getting started in grocery, the acquisition of Whole Foods and its successful 365-Everyday private brand was a launching point for Amazon adding an estimated $2 billion in private-label grocery sales to Amazon last year. Cadent Consulting Group predicts Amazon will grow the 365 brand sales to $20 billion by 2027. Cadent also expects private labels will steal $64 billion from national consumer packaged goods brands in the next ten years.
Nielsen warns food manufacturers to innovate and make sure their national brand is truly worth the extra money it may cost. If not, the U.S. could end up looking like the United Kingdom over the next decade where private labels have a 45% share of the grocery market. Nielsen said as consumers have more and more choices today national brands must do more to market and differentiate their products.