Feds evaluating immigrant detainment facility in Kelso, near Rohwer Japanese internment camp
by George Jared ([email protected]) June 21, 2018 5:47 pm 1,111 views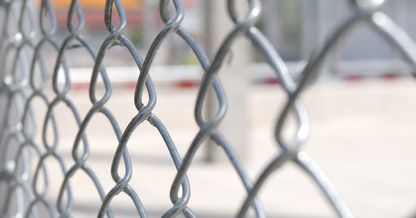 Federal agents were at a fish experiment station in Kelso on Thursday (June 21) trying to determine if it could be used as an immigrant detention facility, according to a tweet issued by U.S. Rep. Rick Crawford, R-Jonesboro. The facility is only a few miles from the Rohwer War Relocation Center, an internment camp that held thousands of forcibly removed Japanese Americans during World War II.
"Federal agents are at a fish experiment station in Kelso, Ark., to look at setting up a potential immigrant detainment center. How is a tent city on a flood plain in southeast Arkansas more appropriate than a tent city on the border," Crawford tweeted.
Crawford told Talk Business & Politics Arkansas should be willing to play a role in national security, but placing immigrants in a tent city in rural Arkansas with little to no infrastructure would be unwise. The people in the tent city would be hundreds of miles from their port of entry, and it could cause unforeseen problems with locals, he said. Before any decision is reached, all government leaders and stakeholders should be consulted, he added.
"I don't believe this proposal is a good one. Someone should have looked a little closer at the historical context of this site," Crawford said. "It's literally within sight of another internment camp dating back to 1942 involving Japanese Americans. That proposal wasn't a good idea, either."
Gov. Asa Hutchinson told Talk Business & Politics the U.S. Department of Health and Human Services is considering detaining illegal immigrants at the Little Rock Air Force Base or on a swath of federally owned land in south Arkansas. No state owned property or facilities are under consideration, and Hutchinson said he would oppose the use of state property.
"It is up to DHHS to answer questions about potential sites. I am opposed to the use of any Arkansas facility that would be for children who are separated from their parents," Hutchinson said.
Condemnation for the potential detainment center also came from Hutchinson and Crawford's opponents. Democratic gubernatorial challenger Jared Henderson said he strongly opposes any effort to house children that have been separated from their parents.
"Arkansans have made it clear they want no part in this administration's heinous policy that separates families at the border. There is not yet a path forward to reuniting children with their families, and now Arkansas's leaders are standing by as the federal government works to keep those children minutes from where Arkansas's Japanese-American internment camps once were. I cannot stay silent as our history repeats itself, and I hope our governor cannot either," Henderson said.
Crawford's general election opponent, Democrat Chintan Desai, told Talk Business & Politics he is the son of naturalized immigrants and the issue is personal to him.
"It pains me greatly to see even the possibility of Arkansas land used to house unaccompanied children who were separated from their families as a result of this abhorrent family-separation policy. It should be obvious to all that it is unacceptable to put young children in what are practically internment camps. Our representative to Congress must be willing to step up and speak out forcefully and unequivocally on this issue," he said.
When a decision could come about a potential camp in Arkansas has not been released. President Donald Trump signed an executive order Wednesday (June 20) halting his administration's family separation policy towards immigrants crossing the southern border of the United States. During the last couple of months, more than 2,300 children have been separated from their parents at the border, and they have been placed in detention facilities.