Walmart CFO touts supercenter success during e-commerce challenges
by Kim Souza ([email protected]) March 6, 2018 8:03 pm 956 views
Walmart Inc. Chief Financial Officer Brett Biggs likes the momentum at which the retail giant is moving, especially after having completed its first-ever half-trillion-dollar year in fiscal 2018 and starting fiscal 2019 in what he believes is good financial shape.
Biggs spoke Tuesday (March 6) at the Raymond James Institutional Investors Broker Conference held in Orlando. He said Walmart continues to make progress on many fronts, namely its U.S. store operations. Last year, new clubs and stores comprised less than 25% of the company's total sales growth. With existing store and club comp-sales and e-commerce sales comprising roughly 80% of the total sales growth in fiscal 2018. Biggs said two to three years ago new stores and clubs contributed almost half of the overall growth which has now been replaced by e-commerce.
He said pickup grocery is a success which is why the retailer continues to invest in the business. Walmart will have more than 2,000 stores offering grocery pickup by the end of this year.
Biggs said the supercenter business is strong, evidenced by positive traffic and comp numbers quarter after quarter.
"Greg Foran and his team just continue to do a great job. … It's a combination of so many things they have been doing, some of which just get better. Inventory is down nearly three years now and in-stocks are better. This makes the store more efficient. Some of that is driven by technology like more and more use of self-checkout on the front-end. Our customers love that, and so as we remodel more stores we are adding more self-checkout lanes which make the stores more efficient," Biggs said.
He also talked about the retailer's focus on fresh products by placing more emphasis on training and using technology to better manage the product lifespan. Biggs said the retailer has taken almost three days out of the fresh supply chain which is a big deal in customer homes when the produce is good three days longer than before.
While stores comprise the vast portion of Walmart sales, the retailer continues to invest heavily in its e-commerce business despite a recent sales miss by this part of the business.
E-COMMERCE PLAYBOOK
Biggs was asked about the slowing fourth-quarter sales in its e-commerce division which came in at 23%, versus the 40% forecast by the company. He said there was an inventory backlog with fulfillment. He said the challenges were operational in nature and can be fixed because they don't relate to a lack of traffic or consumer demand for Walmart items. He said Walmart ended fiscal 2018 with roughly $11.5 billion in e-commerce sales which is about where they expected to be.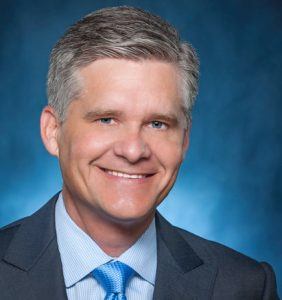 Biggs said Walmart's strategy to win in e-commerce includes nailing the fundamentals, playing offense and innovating for the future behind the leadership of Marc Lore, CEO of Walmart U.S e-commerce. Biggs said Lore's plan to better merchandise the online assortment continues with the "Have it, Find it, Display it, Price it and Deliver it" metrics that comprise the customer value index by which all products are measured.
He said Walmart has also worked to elevate the brand which is now possible in part because of the acquisitions made last year that bring a new class of consumers into Walmart's wheelhouse.
"If you saw during the Oscars, (Walmart is saying) much more about omnichannel. That omni-customer is incredibly important to our business. And so we're continuing to focus on e-commerce, the stores, but more importantly, how do we get that shopper to shop both," Biggs said.
He referred to the retailer's Store No. 8 innovation division in which a group of people are thinking three to five years out, or even 10 years out.
"What are the things that we can do in the future to make the customer experience better? And what can we do from a partnership standpoint, things like we did with Google, that can accelerate some of the things that we want to do longer term?" Biggs said of the work in that division.
He said Walmart has to play offense in e-commerce, and it is key to the retailer's goal of winning long term. He said part of that involves a website redesign aimed at more functionality, easier usability allowing for optimal omnichannel experiences.
"When we acquired Jet, smart cart was a really interesting part of that business, and that's something that we'll continue to use at Jet. But you'll see pieces of that work its way into Walmart.com over time," Biggs said.
He circled back to the online grocery pickup service as a model example of how the retailer is using stores to help drive more online business. Biggs said Walmart will continue to look for ways to bridge online and brick and mortar because that's where Walmart wins as a company.
SUPPLIER TAKEAWAY
Biggs said Walmart remains focused on its cost-discipline agenda. He said the Everyday Low-Cost initiative is part of Walmart's DNA and while in recent years it wasn't as dominant, there is a renewed focus on EDLC around the company.
"We are making some good progress in areas like shared services and goods not for sale and other areas where our scale can make a difference," Biggs said.
Some of those savings come from outsourcing positions, corporate headcount reduction and streamlining operations.
When asked about Walmart's working capital and opportunities to leverage areas of the business, Biggs said there is always room to grow working capital. When asked what that may mean for suppliers, Biggs answered: "When you are driving the kind of comps that we are in in the U.S., we're driving a lot of growth for suppliers. And so we want to ensure that we're getting the best deal that we can given the volume we are driving."
When Biggs was asked about the tight freight capacity that is negatively impacting the supply chain, he shrugged off the impact to Walmart.
"It's a good time to have your own fleet for a lot of reasons. To have the drivers that we have and the long-tenured associates in that area is so important. Transportation costs were up a little bit as we talked about in the fourth quarter. Some of that was fuel prices are a little bit higher than they were last year – 10% to 12% higher than they were last year. As you sell more, you move more. And so your transportation costs can go up a little bit from that perspective as well," he said.
Biggs said Walmart does use some third-party carriers, but the pricing pressure being written about in the media will have less impact on Walmart than some of its competitors.