New survey details Amazon shopper preferences, predicts continued retail disruption
by Kim Souza ([email protected]) March 25, 2018 3:38 pm 534 views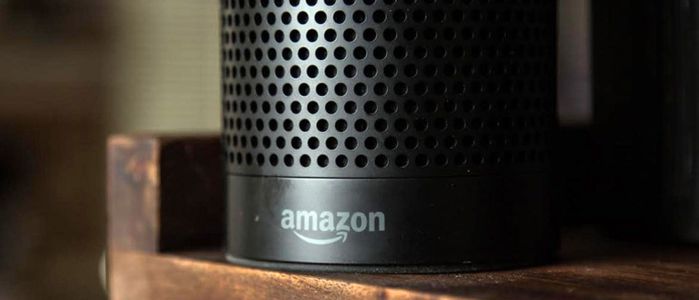 New research suggests Amazon shoppers are a savvy group of consumers and most who pay more than $100 annually to be Prime members which they say gives them a reason to begin their product search on Amazon, rather than Google.
A CPC Strategy research report based on a broad survey of Amazon shoppers in February revealed data around consumer behaviors and attitudes during their path to purchases. Amazon is an advertising machine generating revenue of $2.8 billion in 2017. J.P. Morgan estimates Amazon's advertising platform revenue could skyrocket to $4.5 billion this year, rising 61% from a year ago.
But that said, a whopping 65% of those surveyed said they rarely notice ads while shopping on Amazon, and 25.4% said they found Amazon Ads helpful or useful, while 9.6% said they don't trust ads they see on Amazon. Marketing experts say the best advertising is native, in that consumers don't realize they are seeing ads. In that sense, Amazon is a winner with a majority of shoppers neutral toward ads. The same consumers who said they don't notice ads on Amazon are often annoyed by ads they see on social media sites.
Walmart has preached for years that price matters and is the basis of its everyday low price strategy. Amazon is competitive on price and often the price leader according to another study compiled by Profitero. Specifically, between the 2017 period of June through August, Profitero found Amazon pricing was 4% less than Walmart.com on appliances, 1% less on baby items, 7% less on electronics, 1.7% cheaper on furniture, 2% less expensive on office supplies, 2% less costly on pet supplies, 6% cheaper on tools and 4% less costly on toys.
Video games were 5% cheaper at Amazon than at Walmart.com. There was a 4% savings on vitamins bought at Amazon compared to Walmart.com. The beauty category was the exception in the time period, with Walmart.com being 1% cheaper than Amazon on beauty products.
PRODUCT REVIEWS, NEW PRODUCTS
CPC found 75% of Amazon shoppers still check prices on other sites at least occasionally when shopping online. CPC also found that 42% of Amazon shoppers believe price is king. Price shopping and reviews hold the key to Amazon shoppers' hearts, the study noted.
Roughly 80% of Amazon shoppers don't entirely trust reviews, but 15% said it was the most important factor in their decision to make a purchase. The study said Amazon shoppers are savvy with only 30% trusting reviews from verified buyers. Only 5.3% said they don't trust any Amazon reviews.
Amazon recently doubled down on efforts to get more reviews offering Prime customers a $3 gift card for completing a review on a recently purchased product. Walmart and other retailers routinely email customers asking them to review products recently purchased because review content can help brands boost search rankings.
CPC reports nearly 80% of shoppers use Amazon to discover new products or brands. Last year this metric was nearly 50% who said they were occasionally open to trying new brands and products found on Amazon. Part of this jump is likely related to Amazon's efforts to launch more private brands and get brands to participate as vendors or third-party sellers. Nike recently began selling on the Amazon platform as third party.
The report said this isn't just a call for larger brands to consider an Amazon strategy, but it's also an opportunity for smaller brands to break into categories once considered impenetrable.
The lack of large brands in certain product categories allows for smaller brands to boost sales more than in a traditional brick and mortar store.
"All the customer cares about is quality (reviews), information (content), availability (Prime), and affordability, which will only increase with competition," said Stuart Dooley, marketplace analyst with CPC Strategy.
MARKET SHARE SHIFT
Jordan Berry, also an analyst with CPC Strategy, said smaller brands are able to bid on branded keywords, gain high organic rank and grow sales volume because bigger brands are afraid to buy into Amazon as vendors. Her warning to suppliers trying to preserve brand equity is "ignore Amazon at your own peril."
CPC found 53% of Amazon shoppers feel more comfortable buying an unfamiliar brand on Amazon than anywhere else. The study noted there are some exceptions such as Costco and its Kirkland brand. Walmart's Equate brand in health and beauty also carries high regard from shoppers. Sam's Club is trying to improve the equity of its Member's Mark brand relaunched and unified over the past couple of years. CPC said Amazon shoppers' willingness to try new brands is an opportunity for smaller and midsize product manufacturers to grow share in the next year.
"Amazon's platform is largely a ruthless meritocracy, meaning new products have the chance to appear on page one of a coveted search engine page results as long as they are selling at a velocity and a price which warrants that position. However, established brands still have the advantage of customer loyalty and familiarity among shoppers, giving them an edge in consideration and conversion assuming all else is equal. Lead brands also typically have the scale and budget to dominate paid placements relative to challenger brands with smaller budgets," said Pat Petriello, head of marketplace strategy at CPC.
One takeaway from the report is a prediction market share will shift more from larger brands to private label and niche brands this year and next. Promotional pricing between Amazon and others using algorithmic pricing formulas will likely further compress supplier margins.