Fast 15: Will Ginger
by Jeff Della Rosa ([email protected]) May 8, 2023 7:56 am 1,888 views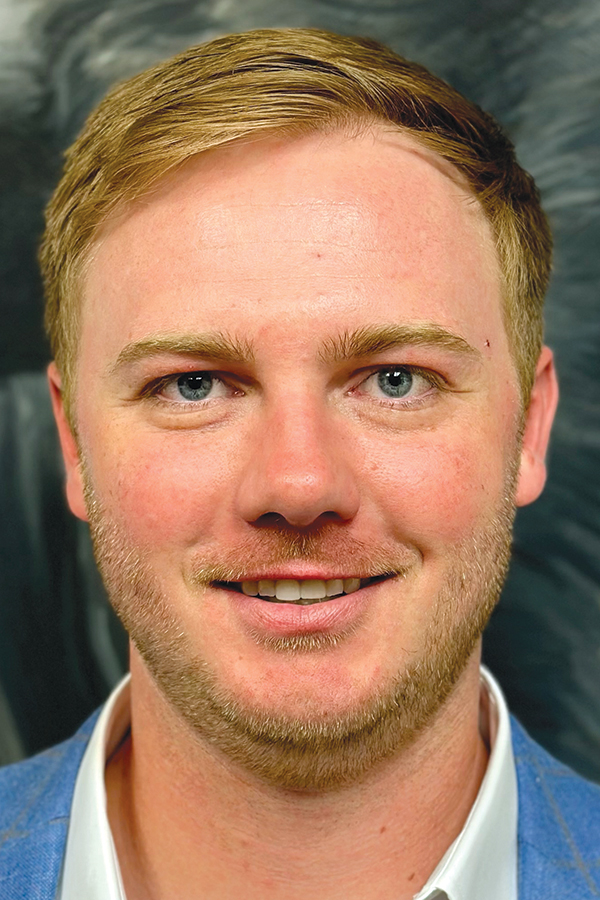 Class of 2023
Will Ginger
Vice President of Wealth Management
Merrill Lynch, Rogers
Will Ginger grew up at Merrill Lynch.
The Fayetteville native followed in the footsteps of his mother, Nan Ginger, as they both joined Merrill Lynch full-time after graduating from the University of Arkansas. Her impact on others led him to a career as a financial adviser.
"Merrill Lynch has been a part of my life since I was born," he said. "When I was a baby, (Nan's) assistant would hold me in her lap … I've been in a Merrill Lynch office since day one."
In December 2016, he graduated early with a bachelor's degree in agriculture business. He interned at Merrill Lynch in August 2016 and became a full-time financial adviser in February 2017.
Last year, he was named vice president at one of the largest financial firms in the world and landed his first $20 million client.
He handles private wealth management for families and businesses, with clients in 28 states. He's responsible for over 200 families, comprising about $500 million in assets, and specializes in high-net-worth families.
"My passion is helping clients in my community," he said. "I act as a family's CFO. I handle everything from investment management to helping them buy a car to helping them buy a home."
He's motivated by helping others succeed and the financial freedom of his position.
"That makes me want to succeed — being able to ramp up my business in my younger age before I have kids and stuff like that," he said. "Trying to grind and work hard while I'm young so that maybe I can have a little bit more relaxed later years is what drives me right now, and the ability to help people is fulfilling."
The most challenging aspects of his role comprise financial and estate planning, including ensuring client assets are titled correctly and protecting them for the next generation. That includes working with estate planning attorneys and accountants.
In three years, he looks to make senior vice president and manage at least $750 million in assets in five years.
He oversees three employees, and Forbes recently named The Ginger Group to the 2023 list of Best-In-State Wealth Management Teams.
Ginger is a board member for Arkansas Ducks Unlimited and enjoys duck hunting, fishing and golf.