Washington, D.C.-based business consultant Cureate recently announced that 15 Arkansas companies will comprise the initial 2023 cohorts of Cureate Courses in partnership with Forge Inc., a Huntsville-based revolving loan fund.
According to a news release, Cureate Courses is Northwest Arkansas' first business education program focused on food and farm entrepreneurs. The cohorts of food and farm entrepreneurs will spend 10 weeks focusing on marketing and branding, diversifying revenue streams and pitching.
The caterer and prepped foods cohort will examine the core hospitality tenets in their business, while the farm cohort will learn about marketing from diversity, equity and inclusion farm operators.
The groups will meet virtually from February to March after in-person, kick-off workshops at Forge in Huntsville and The Collaborative in Bentonville. In April, one participant from each cohort will win $5,000 at the farm-to-table dinner showcase. The event location has yet to be determined but will be in Northwest Arkansas.
Following is the caterer/prepped food cohort, listed by city:
Hopwood Breads, Fayetteville
JF Eatery, Fayetteville
Nellie B's Bakery, Fayetteville
Dogwood Hills Guest Farm, Harriet (Searcy County)
La Loteria Snacks, Lowell
Deb's Gourmet Pantry, Rogers
Mi Roll, Rogers
Ozark Vegan, Rogers
Following is the farm cohort, listed by city:
Wild Hare Butcher, Conway
Mount Olive Farms, Gravette
Murder Farm Hot Sauce, Harrison
WSBZ Farm, Little Rock
Firelight Farm, Searcy
Florazian Farm, Springdale
Ozark All Seasons, Winslow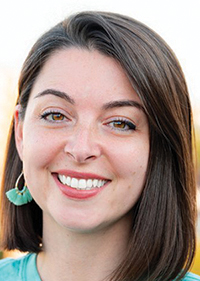 According to the release, Cureate sought food and farm startups looking to serve Northwest Arkansas by either growing their operations in or expanding their business to the region. Participants must be located in Arkansas or neighboring counties in Missouri or Oklahoma.
Previously, the spring and fall cohorts of Cureate Courses had included 10 companies. The courses have been and remain free for participants because of funding provided by Forge. Joplin, Mo.-based Creature Craft Soda won the $5,000 prize in the fall 2022 cohort that focused on manufacturers.
"With these two spring cohorts, our goal is to foster even more local supply chain connections by curating the connection between small business farmers and caterers with a farm-to-tale dinner capstone event this April," Cureate CEO Kim Bryden said. "We have received funding to host three cohorts through support and partnerships with Forge including wrap-around technical assistance, such as leadership coaching, pricing strategy and design/branding consultation."
Cureate has eight employees and plans to hire a heartland regional director. Bryden founded Cureate in 2014 and established a Northwest Arkansas hub in 2021. In Northwest Arkansas, the company co-locates with Forge, with offices in Huntsville and Fayetteville.