Significant contributors to the Northwest Arkansas and Fort Smith metro business community died in 2022.
JANUARY
Eldon Long, 67, Jan. 20 — Long was elected mayor of Lowell for two terms from 2011 to 2019. He also owned and operated Long's Northwest Hitch Inc. in Lowell since 1984.
FEBRUARY
Clarence Leis, 90, Feb. 13 — A Kansas native, Leis was an early Walmart Inc. employee and retired after 28 years. He was the second store manager of the first Walmart when it opened in 1962 on Walnut Street in Rogers. Leis managed the store from 1963-1975.
After that, Leis advanced through the company's corporate ranks as a district manager and divisional vice president of merchandising. He later managed the Walmart Associate Store.
MARCH
Bob Bogle, 95, March 24 — Bogle worked for Walmart Inc. for nearly 30 years before retiring in 1982. He was Sam Walton's first manager at the Walton Five and Dime on the Bentonville square and was credited with proposing the name "Wal-Mart" before the company opened its first store in Rogers in 1962.
Bogle and his wife, Marilyn Bogle, were well-known philanthropists who contributed millions of dollars to University of Arkansas academics and athletics, including Bogle Park, the Razorbacks' softball stadium that opened in 2009. The Bogles provided $8.5 million for stadium construction as a lead gift.
APRIL
Scott Dillard, 46, April 20 — Dillard was the co-founder and executive chairman of Central Research Inc. (CRI) in Lowell. He died after a four-month battle with esophageal cancer.
Dillard founded CRI with his father, Johnny Dillard, in 2002. CRI provides records management, research, debt collection and data and IT services to various federal agencies and organizations.
The two business partners incorporated CRI in Lowell in 2007. In 2019, CRI topped the $100 million revenue mark for the first time. Today, CRI has approximately 310 employees with multiple locations throughout North America, including headquarters in Lowell and a Washington, D.C., metro office.
John P. Park, 74, April 22 — Park was an orthopedic surgeon at Ozark Orthopaedic Clinic in Fayetteville for 36 years before retiring in 2014. He was also a voluntary team physician for the Arkansas Razorbacks for more than 30 years.
For many years Park was the Arkansas representative for the American Orthopedic Society for Sports Medicine and served on the Governor's Council for Physical Fitness in Arkansas. Shortly after retiring, he was Tyson Foods' medical director for five years.
MAY
Jerry Brewer, 81, May 1 — A Springdale native, Brewer was the first in his family to earn a college degree. He earned a bachelor's degree and a master's degree in education from the University of Arkansas before coaching at Woodland Junior High and Fayetteville High School for several years. Brewer and his wife then moved to Baytown, Texas, where he coached for several years.
After that, Brewer became involved in banking and real estate entrepreneurship. In 1988, he, his wife, and son Clete started Brewer Personnel, which later became StaffMark Inc. It became one of the country's fastest-growing companies, increasing in revenue from $12 million in 1994 to $1 billion in 1999. At its peak, StaffMark grew to operate in 12 countries with over 200 offices worldwide.
Morgan Hooker, 51, May 30 — Hooker died of a heart attack during a recreational trip along the Little Buffalo River (Newton County). He was a founding partner of High Street Real Estate and Development in Johnson and had an extensive background in architecture, land planning, development and construction.
Hooker was a licensed general contractor in several states for more than 20 years. He worked with city staff, architects and other planners on redevelopment projects such as Johnson Square, Drake Farms, The Gordon Hotel in Jasper (Newton County), The Fayetteville Mill District and The 1907 in Rogers.
JULY
Stephanie Stipins, 47, July 5 — Since 2013, Stipins was executive director of the Greater Fort Smith Association of Homebuilders. Under her direction, the association saw a 37% growth in membership, and she increased community awareness and involvement by reestablishing the Fort Smith Home Show.
Stipins co-founded Laney Bell Productions, an event planning company in the Fort Smith area. She also was a board member for Manes and Miracles, a therapeutic equestrian center at Chaffee Crossing, and The Next Step homeless shelter.
Steve Zimmerman, 70, July 10 — Zimmerman was president of Midland Construction in Rogers. He founded the company with his wife, Jacqueline Zimmerman, in 1989. Zimmerman was a longtime member of the Grand Savings Bank board of directors.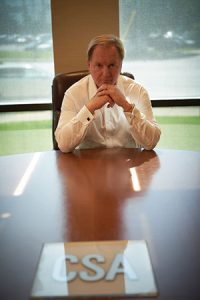 Cameron Smith, 71, July 18 — Smith launched the executive recruiting firm Cameron Smith & Associates (CSA) nearly 30 years ago in Northwest Arkansas and is credited with building customer teams for hundreds of Walmart supplier offices in the region. He died due to complications from his battle with throat cancer.
Smith served three terms on the Rogers-Lowell Area Chamber of Commerce and was a Northwest Arkansas Council Executive Board member. He was also previously a Greater Bentonville Area Chamber of Commerce board member. He was also a speaker and mentor at the University of Arkansas, the University of Central Arkansas, NorthWest Arkansas Community College and John Brown University.
In 2017, Forbes named CSA one of America's Best Executive Search Firms.
Greg Forbis, 55, July 21 — Forbis died after a one-year battle with cancer. He had a long career in the supply chain logistics industry. For the past three years, he was senior vice president of strategy and business development for RJW Logistics Group in Bentonville.
Before that, he worked for Walmart Inc. for 30 years, becoming the company's senior director of regional transportation and general merchandise inbound transportation.
Bobby Hopper, 89, July 29 — Hopper, a U.S. Army veteran of the Korean War and a retired Springdale auto dealership owner, was best known for his 16 years on the powerful Arkansas Highway Commission.
Hopper was the longest-serving highway commissioner in Arkansas history. Gov. Bill Clinton appointed him in 1983, and he served until 1999.
His service on the commission was recognized by naming a tunnel on Interstate 49 between Fayetteville and Alma the Bobby Hopper Tunnel. The tunnel opened in 1999.
AUGUST
Burton Elliott, 91, Aug. 3— After leading the Siloam Springs School District for 14 years as superintendent, Elliott was named the state's Director of Education under Gov. Bill Clinton. In later years, he worked with the Arkansas Association of Educational Administrators and as director of the Northwest Arkansas Educational Cooperative, retiring in 2006.
During his career, Elliott was a member of the Siloam Springs Hospital Board, president of the Siloam Springs Chamber of Commerce and president of the Kiwanis Club. The Arkansas Association of Educational Administrators named Elliott superintendent of the year in 1989.
SEPTEMBER
Bob Burns, 82, Sept. 12 — Burns was the founding president of NorthWest Arkansas Community College when it opened in 1990 in Bentonville. The two-year college opened its doors to roughly 1,200 students in August 1990. When Burns retired in 2002, enrollment had grown to approximately 4,100 students.
Mary Ann Greenwood, 82, Sept. 17 — Greenwood, a philanthropist and retired financial adviser, founded M.A. Greenwood & Associates in Fayetteville in 1982.
The region's oldest locally owned independent wealth management firm is now known as Greenwood Gearhart Inc. Greenwood retired in 2015, the culmination of a years-long succession plan to transfer the firm's ownership to Brock Gearhart.
She earned three degrees from the UA: a bachelor's degree in business administration (1962), a master's degree in economics (1972) and a doctorate in economics and finance (1979). Greenwood was also a founding member of the Towers of Old Main, a giving society for the university's most generous benefactors.
Greenwood was previously a Walton Arts Center board member, chair of the Arkansas Economic Development Commission and on the Federal Reserve Bank of St. Louis-Little Rock Branch board.
Buddy Wright, 84, Sept. 17 — Wright was a former Rogers City Council member for 16 years. Voters elected Wright to the city council in 2002, holding the seat until 2018 when he did not seek re-election.
He spent nearly half his life working for the former Bob Maloney Ford Mercury dealership on New Hope Road, where he was the longtime general manager.
OCTOBER
Stacey Jones, 70, Oct. 8 — Jones, a tenured professor, was active with the University of Arkansas at Fort Smith and its predecessor institution (Westark College) for almost 50 years. He spent most of those years helping connect the university with the community through concerts, theater, pageants and other events.
He retired in September as associate vice chancellor of campus and community events.
NOVEMBER
Seth Mohorn, 50, Nov. 15 — Mohorn was the managing partner for Howard, Mohorn and Associates. The business provides Dale Carnegie training to companies throughout the mid-South, including Arkansas, Louisiana, Mississippi, Missouri, Oklahoma, Tennessee and Texas.
Mohorn and his partners purchased the Dale Carnegie franchise in 2007.
In 2014, he was diagnosed with medullary carcinoma of the thyroid, affecting 1% of people with cancer.
Stanley "Stan" D. Smith, 73, Nov. 21 — Smith was dean of the College of Business Administration, now the Sam M. Walton College of Business, at the University of Arkansas from 1989 to 1992. Before that, he was chair of the UA's finance department (1985-1989) and was a finance professor through 1996. Smith died in Deland, Fla.
Delbert Earl "Pete" Allen, 81, Nov. 25 — Allen headed up the family-owned Allen Canning Co. as president and CEO from 1970, when he was 29 years old, until 1999 when he sold his interests to his brother and retired.
Allen Canning began canning vegetables in Siloam Springs in 1926. Allen started working for the family business at a young age. He owned his first tractor-trailer when he was 15 and began hauling product in the late 1950s.
Allen handled every acquisition for Allen Canning as it grew from a small regional canner to the world's largest privately-owned food processor. Allen served on the boards of directors of several organizations, including as chairman of the National Food Processors Association, president of the Ozark Food Processors Association, president of Siloam Springs Memorial Hospital Board and chairman of Arkansas State Bank.
DECEMBER
Jerre Van Hoose, 84, Dec. 2— Van Hoose was elected Springdale mayor in 1999 and held the job until 2010. He helped choose the site for Arvest Ballpark, home to the Northwest Arkansas Naturals and worked to make the Don Tyson Parkway a reality. He also was instrumental in widening Huntsville Avenue and Wagon Wheel Road.
Van Hoose held numerous leadership roles in his career, including president of the Springdale School Board, Ozark Regional Transit and the Arkansas Water Works and Pollution Control.
Van Hoose earned an agricultural economics degree from the University of Arkansas in 1963. While attending college, he worked part-time for the Fayetteville engineering firm McGoodwin Williams and Yates. He eventually spent nearly 40 years with the firm, working with communities across Arkansas to improve their water and sewage systems.
Brenda Blagg, 75, Dec. 14 — Blagg was a political reporter and columnist for more than 50 years who began her journalism career in Arkansas in 1970. She worked for decades at the Springdale News (later called The Morning News of Northwest Arkansas, which was eventually merged into the Northwest Arkansas Democrat-Gazette).
She covered Washington County government, the environment, state and local politics and many other topics. Her syndicated column, "Between the Lines," ran in newspapers statewide since 1979.