Northwest Arkansas National Airport (XNA) in Highfill announced Friday (Aug. 26) that Andrew Branch has been promoted to chief operating officer.
He replaces Kelly Johnson, who had been COO since 2018. Johnson had served as airport director since 1996. She previously worked for the city of Fayetteville for more than 19 years.
"I am both honored by and grateful for the confidence executive leadership at XNA has placed in me," Branch said. "I plan to continue to uphold XNA's values and look forward to advancing the economic engine that is Northwest Arkansas's airport."
Asked about Johnson and whether she retired, Alex English, public relations and marketing specialist, said Johnson's last day at XNA was Aug. 24.
"XNA has no further comment," English said.
In April 2019, Branch joined XNA as chief business development officer, a new role for the airport.
A Houston native, Branch received a bachelor's degree in accounting from LeTourneau University in Longview, Texas, in 2002. He earned an MBA from Texas A&M University in 2003.
Before moving from Texas to Arkansas, he was an accountant, project manager and account manager for Caterpillar Global Mining and sold mining equipment and services to mining companies, primarily in Texas.
In 2012, Branch moved to Arkansas to attend law school at the University of Arkansas at Little Rock. He earned a law degree in 2015 and is licensed to practice law in Arkansas.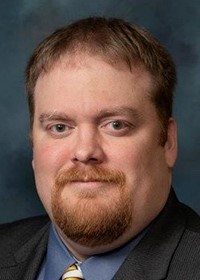 After graduation, he worked for multiple state agencies, including as chief financial officer for the Arkansas Department of Veterans Affairs and director of finance for special needs populations for the Arkansas Department of Human Services. He served in that role for more than a year before Aaron Burkes hired him to work at the Arkansas Finance Development Authority. When Burkes became CEO of XNA, he encouraged Branch to apply for the new business development role.
Branch is a member of the board of trustees for the Arkansas Local Police and Fire Retirement System and a past board member of the Information Network of Arkansas and the Mortgage Bankers Association of Arkansas.
The Northwest Arkansas Business Journal named Branch to the Forty Under 40 class in 2020.
XNA enplanements, or passengers flying out, rose by 19.4% to 79,206 in July, from 66,324 in the same month last year. Between January and July, enplanements increased by 59.9% to 474,288, from 296,674 in the same period last year.