Trex CEO says fulfilled promises sealed $400 million project in Arkansas
by Roby Brock ([email protected]) April 3, 2022 9:55 am 5,786 views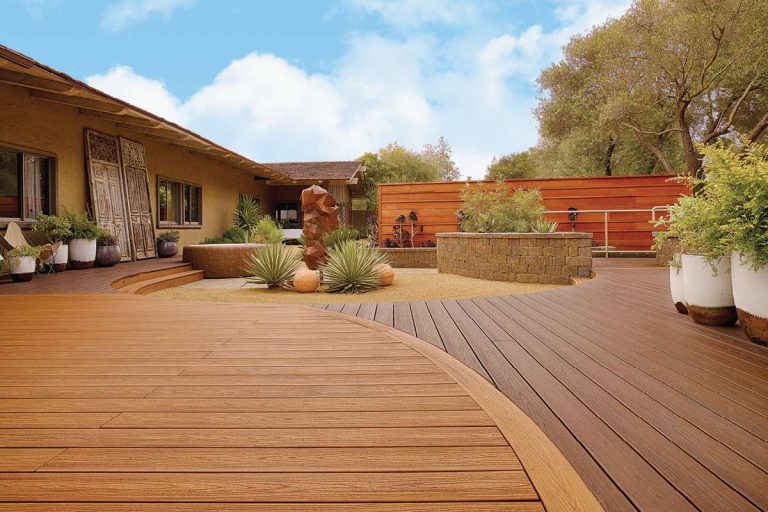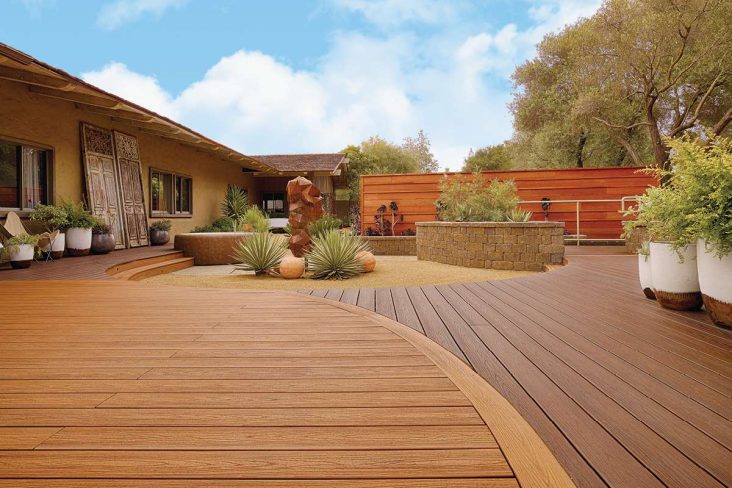 When recycled deck manufacturer Trex Co. decided to locate its $400 million campus in the Little Rock Port last year, it was the culmination of an 18-month rigorous site selection process. CEO Bryan Fairbanks said all of the promises made by Arkansas economic developers were supported by existing companies whose testimonies made an impact.
"We did a search across a large swath of the center of the country. We did a full site selection process, it took us about 18 months. And as we worked through that process, the package that was put together by Little Rock for the location, the ability to be able to get rail service, create highway access, as well as proximity to raw materials, ended up making the most sense for our company," he said, but it was the follow-up to their questions after Arkansas made an initial short list that made a difference.
"You meet with the local leaders to understand how things work in that area. What does the labor profile look like? What are average wages along the way? What does the infrastructure look like from an energy perspective? Locations continue to fall out from that point. From our perspective, we narrowed it down to two specific locations. And with that, the entire executive team did on-site visits where we met with all of the local leaders, and of course visited the property," Fairbanks said.
"We talked with companies that had already built within those facilities. So you hear a lot of promises as you're going through this. Part of that is verifying what you're hearing is real. One of the things that really impressed us about Little Rock is everything the local leaders talked to us about. We were able to verify with people who have already done it in Little Rock and have been very satisfied with the support that they've seen and feel that it's a great place to do business," he added.
Trex is a composite decking and railing products manufacturer that did $1.2 billion in revenue last year. The company makes its materials out of recycled wood and plastics. Fairbanks said with consumers' increasing interest in sustainability and an expansion of the repair/remodel market, his company has a bright future.
"The repair and remodel market is quite sizable and growing quite nicely. Within repair and remodel, about 35% of it is related to outdoor living. So that's the side of the market that we're going after. Today, about 25% of decks installed by linear foot volume are composite products. We see a great opportunity to be able to expand that to 45%-50% of total volume. That's a key driver for why we're coming to Little Rock and building a third manufacturing site," he said.
Trex has locations in Virginia and Nevada. The new $400 million Arkansas campus will be a centrally located facility in the U.S. and it's near a healthy supply of raw materials the company needs.
"Many of our facilities today, we have offsite warehouses to store the recycled material, to process material, and to do other operations. At this site [Little Rock], we're going to be able to do everything on the one campus. So you will see a building that will be there for the storage and processing of plastic. Of course, we'll have some offices there as well, and then a building to do decking extrusion. And that will be our primary manufacturing at the onset. Of course, we'll have a finished good yard, but also the ability to add on to that over time as demand requires," Fairbanks said.
Supply chain issues have not substantially hindered Trex's ability to manufacture. The company sources about 95% of its raw materials within the U.S.
"The Little Rock location specifically will help us from a supply chain perspective because it will allow our two plants that are closest to the coast – one in Virginia and the other in Nevada – to supply more of our international customers," Fairbanks said.
You can watch his full interview in the video below.