Significant contributors to the Northwest Arkansas and Fort Smith metro business community died in 2021.
JANUARY
Tom Foltz Jr., 83, Jan. 3 — During a long business career, Foltz served as president of the Fort Smith Insurance Association, the Fort Smith Board of Realtors and the State Independent Insurance Agents Association.
In 2005, he received the prestigious Allan Kennedy Award, given by the Independent Insurance Agents of Arkansas to the outstanding Arkansas insurance agent of the year. At the Fort Smith United Way's 90th Anniversary Celebration in 2018, he was also honored with the Pinnacle Award for Legacy of Giving and Community Impact.
Foltz retired from the insurance business in 2017.
Vernon Austin, 69, Jan. 25 — Austin joined his hometown Decatur State Bank in 1977 as a vice president and eventually became president. Under his leadership the bank moved from $6 million to $220 million in assets.
Austin retired in 2011 following the diagnosis for a rare muscle disease, inclusion body myositis (IBM). The following year, Danville-based Chambers Bank acquired Decatur State Bank. Two years later, Chambers sold the bank to Oklahoma-based Grand Savings Bank.
Ralph "Chad" C. Colley, 76, Jan. 30 — A longtime Fort Smith businessman and a disabled veterans advocate, Colley was well-known for his years of work with the Disabled American Veterans Association (DAV).
Colley lost both legs and use of one arm in an explosion in combat while serving in the Army during the Vietnam War in 1968.
During the 1992 Paralympic games in Albertville, France, he won gold medals in both downhill and Super G events. Colley also earned recognition from Ronald Reagan for his advocacy for disabled veterans and in 1996 was a speaker at the Republican National Convention in San Diego.
Craig Hull, 69, Jan. 30 — Hull was active in the Northwest Arkansas commercial real estate scene for more than 20 years. He joined the Nickle Hill Group (now R.H. Hill Properties LLC) in 1994. He started his own firm in Bentonville in 2002, Hull & Co. He brokered several high-profile real estate deals, including the sale of a 452-acre property for the Northwest Arkansas Conservation Authority site in 2005, and later the sale of the historic Lane Hotel in downtown Rogers.
Hull was also a city planning adviser for Elm Springs for several years.
FEBRUARY
Tom Caldarera Jr., 90, Feb. 12 — A popular restaurant owner and community leader, Caldarera opened Taliano's Italian Restaurant at 14th and B streets in Fort Smith with partner Jim Cadelli in 1970. The restaurant was in the renovated Sparks Mansion built in 1887 and on the National Register of Historic Places.
Caldarera received in 2009 a Humanitarian Award from the National Restaurant Association recognizing his work in helping the poor and homeless.
MARCH
Sam Pruett, 55, March 6 — Pruett, a Springdale native, graduated from the University of Arkansas in 1988 and went to work for the university's Genesis Technology Incubator at the Arkansas Research and Technology Park. He was quickly promoted to executive director at the age of 27.
After 10 years, he left Genesis and worked in Memphis and Chicago before returning to Northwest Arkansas in 2012. He consulted and co-founded HRM Services, where he served as the acting CEO/managing consultant. During his tenure there, Pruett negotiated the sale of the company to a venture-funded woman-owned business enterprise where he remained in a consultant role.
Linda Dillman, 64, March 13 – During an 18-year career with Walmart Inc. from 1991-2009, Dillman served in areas of increasing responsibility in IT, including executive vice president and CIO, and also served as executive vice president, risk and benefits. She helped the retailer harness real-time information on purchasing patterns and economic logistics to ensure millions of products were in stock quickly and efficiently, regardless of where the product's supplier was located.
She also led several international systems conversions, most notably during Walmart's acquisition of the ASDA chain in the United Kingdom. She later held senior executive roles at Hewlett-Packard and QVC before retiring in 2016.
Boyce Billingsley, 89, March 18 — A 1955 alumna of the University of Arkansas and longtime philanthropist, Billingsley was active in numerous organizations throughout Northwest Arkansas. After college, she worked in the business office of Cherokee Village Development Co., later renamed Cooper Communities Inc. She and her husband, George, moved to Bella Vista in 1965 to help start Bella Vista Village.
George Billingsley, who died of cancer in July 2002, later owned International Tours of Northwest Arkansas and was the former chairman and CEO of Pacific Resources Export Ltd. (PREL).
Walmart founder Sam Walton hired Billingsley in 1989 to find factories for Walmart overseas. Billingsley and a partner bought PREL in 1991. By 2001, the company was inspecting 5,000 overseas vendor factories for Walmart each year.
Thanks to the generosity of Billingsley and her husband, many projects and endowments across the UA campus in Fayetteville now bear their names.
MAY
Walter Schrader, 79, May 5 —  Schrader was employed by Daisy Manufacturing for 31 years before opening Honeysuckle Construction Co., where he developed and built many Northwest Arkansas neighborhoods.
Schrader served for over 15 years for the Rogers Public Schools Board of Education. He also served on the Arvest Community Bank Board for several years. He was a graduate of the first Dale Carnegie Class held in Rogers. He was added in 2014 to the Educator's Hall of Fame, from the Rogers-Lowell Area Chamber of Commerce. In 1990, the chamber presented Schrader the Elbert S. Graham/Elza Tucker Award for his service to his community.
JUNE
Charles Scharlau, 94, June 18 — Scharlau was the retired chairman, president and CEO of Southwestern Energy Co. After serving during World War II, Scharlau utilized the GI Bill to earn a law degree from the University of Arkansas in 1951.
He was the first lawyer employed at Arkansas Western Gas Co., now known as Southwestern Energy. He retired in 1998, having served the company for 47 years. During that time, he led the transformation of Southwestern Energy from a small distribution company to one of the nation's leaders in exploration and natural gas providers.
An Arkansas Business Hall of Fame inductee (2017), Scharlau was also a director of several business corporations throughout his career, including Arvest Bank in Fayetteville, First Arkansas Bankstock Corp. in Little Rock and C.H. Heist Corp, based in Florida.
Scharlau was a University of Arkansas System Board of Trustees member from 1997 to 2007 and was chairman for the 2005-06 academic year.
JULY
Michael LeJong, 49, July 19 – LeJong, a leader in the state and national architecture industry, had a portfolio of high profile work that included the $55 million Windgate School of Art and Design at the University of Arkansas. He was elected in 2021 as president of the Arkansas State Board of Architects, Landscape Architects and Interior Designers.
He was the principal-in-charge of construction and chief financial officer for Fort Smith-based MAHG Architecture, and practiced architecture with the firm since 1999. He had been battling COVID-19.
John Van Winkle, 69, July 24 – Fort Smith attorney and judge who ran for Congress in the 3rd District as a Democrat in 1992. He lost a narrow race to Republican Tim Hutchinson of Bentonville.
AUGUST
Ron Drake, 52, Aug. 7 – Drake, a member of the Northwest Arkansas Business Journal's 2006 Forty Under 40 class, was a Siloam Springs developer for many years and restored several downtown residences and businesses, including the restaurant 28 Springs. He went on to be a consultant helping other downtowns in the region on revitalization plans.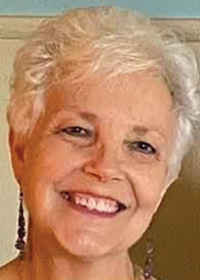 Kathey Rhoads, 63, Aug. 15 — Rhoads died after a nine-year battle with breast cancer. She began her career as a medical professional in 1989 and was Highlands Oncology Group's initial employee when it originated in 1996 with medical oncologists Thaddeus Beck, Daniel Bradford and Malcolm Hayward. She served as its chief operating officer until her retirement in 2019.
Bill Schwyhart, 64, Aug. 31 — Schwyhart was a prominent businessman, investor and real estate developer who helped shape the initial development of Rogers' Pinnacle Hills interstate corridor.
SEPTEMBER
Jack Perry, 89, Sept. 2 — Perry co-founded JV Manufacturing in Springdale. Founded in 1978, JV Manufacturing is a leading manufacturer of industrial waste and recycling equipment in the U.S. The privately-owned company manufactures the Cram-A-Lot brand of garbage compactors and recycling balers.
Perry was a past president of the Arkansas Cattlemen's Association and raised money to establish its headquarters in Little Rock.
Bob Hall, 91, Sept. 25 — Founder and president of Hall & Hall Inc., a retirement planning firm in Fayetteville and former professor of finance who taught in the finance and insurance degree program at the University of Arkansas for more than 25 years. The Arkansas Insurance Hall of Fame inducted Hall in 2016.
Doyle Williams, 81, Sept. 29 — Williams, a Louisiana native, was dean of the University of Arkansas' Sam M. Walton College of Business from 1993 to 2005.
During his tenure, Walton College received a $50 million gift in 1998 from the Walton Family Charitable Support Foundation. At the time, it was the largest cash gift given to a U.S. business college.
With Williams' leadership, the college launched the Arkansas Business Hall of Fame in 1999 to recognize business leadership within the state, opened the Office of Diversity and Inclusion in 1994, and launched the Center for Business and Economic Research's annual Business Forecast Luncheon in 1994.
OCTOBER
Robert Powell, 87, Oct. 7 — Powell, a U.S. Navy fighter pilot, was an officer of what was then Arkansas Best Corp., and co-founder of Van Buren-based USA Truck.
In 1983 after a 20-year career with Arkansas Best Corp., Powell and a group of managers purchased the company's truckload division, Crawford Produce. Powell led the renaming of Crawford Produce to USA Truck in 1989, and he led the 1992 initial public offering of the common stock, which still trades on NASDAQ under the ticker symbol USAK. He served USA Truck as chairman, director, president and CEO until his retirement in 2011.
Jack McHaney, 73, Oct. 22 — McHaney grew up in Pine Bluff and graduated from the University of Arkansas in 1973. Then, he joined the U.S. Army and was stationed at Fort Dix, N.J. He served as a chaplain's assistant and was then part of the reserves for four years. After his time at Fort Dix, McHaney worked for Cooper Communities of Bella Vista. He received his real estate broker's license in 1970 and in 1976 founded Harris-McHaney Real Estate with his longtime friend and business partner, Pat Harris. The company today is Coldwell Banker Harris McHaney & Faucette, one of the region's largest real estate firms.
McHaney continued to work in real estate until his death. He was also a Roger City Council member for 26 years. He was mayor pro-tem for several months when Mayor Steve Womack, a lieutenant colonel in the Army National Guard, was called to duty after 9/11.
Carolyn Pollan, 84, Oct. 23 — Pollan, a Springdale High graduate, represented Fort Smith in the Arkansas House of Representatives from 1975-1999, the longest-serving woman and Republican in Arkansas House history.
When she was elected, she was one of three women in the House. She served on the Education Committee, Legislative Council and Joint Budget Committee. Pollan created the Children and Youth Committee and was later appointed chairman. She later served on the executive staff of Gov. Mike Huckabee for three years.
Pollan is also a member of the 2020 Arkansas Women's Hall of Fame class. Among her numerous state and national leadership roles, she served on the John Brown University board of trustees in Siloam Springs for more than 25 years.
NOVEMBER
Maxie Carpenter, 71, Nov. 18 — A published author and speaker on leadership and organizational development, Carpenter worked for Walmart for nearly three decades.
He went to work in Rogers as a stock boy in 1973 and rose through the corporate ranks to hold various management and operations positions in the corporate office. He retired in early 2000 as vice president of human resources and talent development for Walmart U.S.
In retirement, he was an adjunct professor at both John Brown University and the University of Arkansas, was operations director for the Samaritan Community Center in Rogers and in 2016 founded a consulting business, The Leadership Consortium.
Cecil Turner, 79, Nov. 22 — A self-described eternal entrepreneur — he worked in the restaurant and food business since he was 15 — Turner moved to Northwest Arkansas from Minnesota in the 1970s. In 1997, Turner and his wife Betty bought an existing restaurant on the west side of the Bentonville square and renamed it The Station Café. Turner retired and sold the business to investors in April 2018.