Fowler Foods sells stakes in 90 KFC restaurants in multi-million dollar deal
by George Jared ([email protected]) December 31, 2021 12:53 pm 9,423 views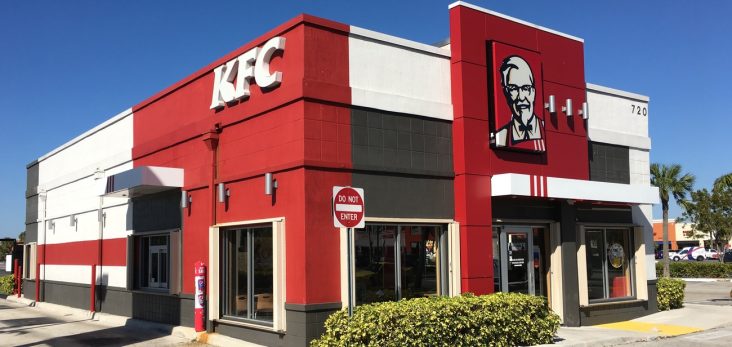 For the first time in 57 years, the Fowler family in Jonesboro is not in the KFC franchise business. Fowler Foods President Chris Fowler told Talk Business & Politics his company sold stakes in 90 KFC restaurants and in a separate transaction sold a Taco Bell restaurant in Jonesboro.
Fowler said he could not disclose the dollar amount of the transactions due to nondisclosure agreements. Based on other reported sales and industry reports, the KFC franchise sales likely exceed $100 million. The deal was completed on Dec. 23.
"It was the right time. There are a lot of people out there that want to grow in this business and it's their time," he said.
Fowler Foods will continue to operate, but on a pared down basis, he said. The company only owned three of the restaurants and served as a management company for the other 88 restaurants.
The stores were in Florida, Tennessee, Alabama, Mississippi, Kentucky, Illinois, Missouri and Arkansas.
The pandemic provided unique challenges, Fowler said. COVID-19 vaccine mandates, staffing and other issues led them to liquidate some restaurants, Fowler said.
Fowler, who is fully vaccinated, said he believes in COVID-19 vaccines, but federal mandates hurt their businesses in the smaller towns and cities they operated in. Finding workers was becoming increasingly difficult and supply chain issues have been an ongoing problem.
The family's foray into the fast-food business began with Sunday picnics at an airport more than a half century ago.
Fowler's father, Wallace Fowler, used to buy a bucket of KFC chicken each Sunday. He took his wife and kids to a local airport to watch the planes land and takeoff.
When the family moved to Jonesboro in the mid-1960's, he bought the KFC franchise in the city. From there, he and his partners expanded to 93 total restaurants. Wallace Fowler and his partners sold 85 of them in 1985. His partners kept four and Wallace kept four. The Fowler family then began to grow the franchises once more.
Wallace Fowler and the Fowler family have a long history in business ventures in Northeast Arkansas and across the state. In 2013, the Fowlers sold Liberty Bank to Home Bancshares in a $280 million mega-deal.
Chris Fowler will no longer serve as the president of Fowler Foods. He said he's looking forward to retirement, but he still has a few businesses in the Jonesboro area he plans to dabble with.
"I'm tired," he said with a laugh. "This was the right time."