Introducing the Northwest Arkansas Business Journal 2021 C-Suite Award winners
by Paul Gatling ([email protected]) October 11, 2021 8:11 am 2,459 views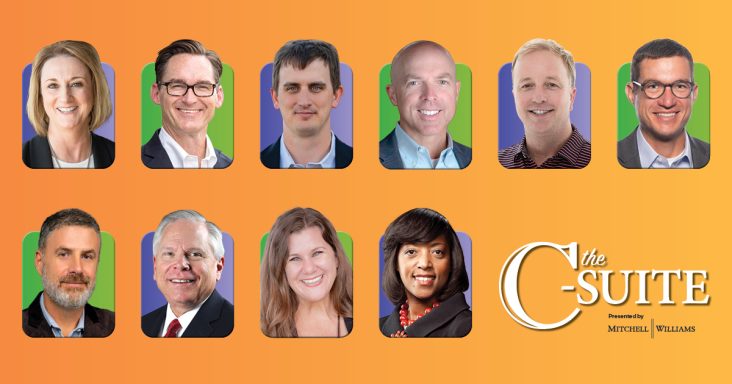 There are many strong corporate leaders in Northwest Arkansas.
Among them are 10 that we are honoring in this issue with our seventh annual C-Suite Awards. The award acknowledges business leaders in the region for their contribution and commitment to the community as well as their outstanding professional performance.
Candidates are executives responsible for the top management of an operating department in their company or organization. They may or may not carry the title of chief (department) officer, but they carry the responsibilities of that office.
The honorees were selected by the Northwest Arkansas Business Journal management team after reviewing nomination forms submitted on their behalf.
In addition to the Q&A profiles included in this issue, the honorees will be recognized Tuesday, Oct. 12, at the annual C-Suite Awards luncheon at the 21c Museum Hotel in downtown Bentonville.
Getting to know the C-Suite Award winners has been a pleasure, as each of them has taken their businesses to a whole new level. As a result of their influence and vision, the region will continue to thrive under their leadership.
Congratulations to the Class of 2021.  Click here to meet this year's award winners.