Ritter Communications launches online music venue for regional entertainment
by George Jared ([email protected]) April 23, 2020 3:25 pm 468 views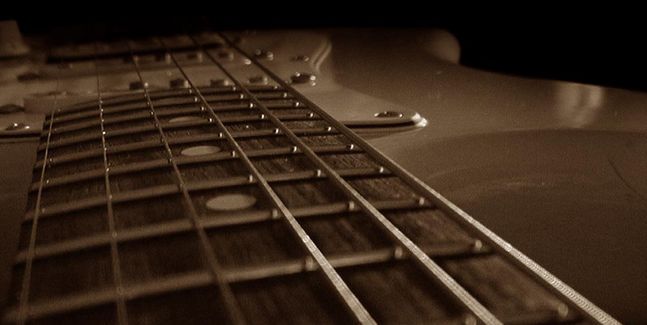 COVID-19 has stopped nearly all local musicians from performing at venues throughout Northeast Arkansas. Ritter Communications has found an innovative way to turn shutdowns into a showcase streamed concert series.
The company will introduce NEA ONSTAGE: Live at the Forum on Saturday (April 25). This online entertainment event has united several organizations and musical artists and performers adversely affected by the pandemic.
Tubetown is Ritter's local content channel that normally provides coverage of Northeast Arkansas and west Tennessee high school sports, as well as other community events and festivals. But with schools out, there are no baseball games or other spring sports for the Tubetown production team to film and broadcast.
Likewise, local singers and bands are normally drawing crowds and applause in Jonesboro's nightlife scene, but with restaurants and events closed down, they've lost their audiences and livelihoods.
The Foundation of Arts (FOA) is wholly dependent on live performances and arts classes specifically designed to draw hundreds of people together at The Forum and its neighboring Arts Center. Without crowds, the FOA's regular programming can't function.
The social isolation measures to slow the spread of COVID-19 have brought great challenges for each group, and that's when an idea was born.
"We wanted to help the musicians, and thought producing and streaming performances of these local artists at The Forum could help provide some income and keep them connected with their fans and audiences during this downtime," said Alan Morse, Chief Executive Officer of Ritter Communications. "Our Tubetown crew, working with the staff at the Foundation of Arts, has created some stunning production-quality shows that I think are really something to see."
To date some half-dozen acts have been recorded, and the airings will begin this Saturday on both social media and the Tubetown channel. The debut performance features The Voice contestant Cory Jackson. His performance will be streamed at 8 p.m. to the Facebook pages of Ritter Communications and the Foundations of Arts, on Tubetown's YouTube page, and on Cable Channel 21 for Ritter subscribers.
"We hope many people in Northeast Arkansas who have been missing the opportunity to see their favorite musical artists performing live will tune in on social media or cable to watch," Morse said. "The talent we have in this area is phenomenal… and many people have worked hard to make it 'must-see TV'", he said.
The list of local musicians recorded for NEA ONSTAGE: Live at the Forum so far, and their scheduled air dates (all shows start at 8 p.m.), include:
● Cory Jackson, Saturday April 25
● Vicki McGee & Sonny Campbell, Tuesday April 28
● The Mathis Family, Saturday May 2
● Los Continentals, Tuesday May 5
● Tony Spinner, Saturday May 9
● Marybeth Byrd: Tuesday May 12
More performances are being recorded this week and will be added to the broadcast schedule in the next few days.