Ashley Buchanan, the chief merchandising officer of Walmart eCommerce U.S., was named Friday (Dec. 27) as president and CEO-designate of The Michaels Companies, the specialty provider of arts, crafts, framing, floral, wall décor, and seasonal merchandise for do-it-yourself home decorators. The company operates more than 1,260 Michaels stores in 49 states and Canada.
Buchanan was also named to The Michaeals Companies board of directors. He will take on his new roles on January 6, 2020.
Buchanan will succeed Mark Cosby as CEO after a transition period ending April 1, 2020 and Cosby will remain a member of the board of directors following the CEO transition.
"It has been an honor to lead Michaels and to help the company clearly define its core customer and develop a strategy centered on the Makers," said Cosby. "I am excited to welcome Ashley as his impressive skills and extensive experience make him uniquely suited to lead Michaels into its long and bright future. He brings innovative thinking and a wealth of merchandising and digital expertise that will help us engage our Makers and deliver unique crafting experiences."
"Ashley is a world-class executive who has demonstrated the ability to redefine customer experiences and drive growth at the world's largest retailer, and we are confident that he will be successful in leading Michaels forward," said James Quella, Chairman of The Michaels Companies Board of Directors. "We are grateful to Mark for his steady and thoughtful leadership as Michaels has navigated a challenging retail environment. We will continue to benefit from his leadership and expertise during this transition and through his continued presence on the Board."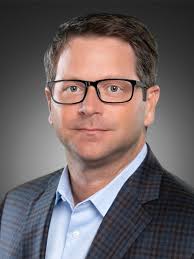 Buchanan joined Walmart in 2007 and has served in various roles across the company. Before serving as Chief Merchandising and Chief Operating Officer for Walmart U.S. eCommerce, he was the Chief Merchant at Sam's Club where he led a merchandising team and oversaw activities including assortment, private brand strategy, pricing, global sourcing, packaging, replenishment and supply chain. Buchanan joined Walmart from Dell where he held a variety of positions in finance, after spending five years at Accenture focused on the retail industry. He earned a Bachelor of Business Administration in finance and real estate as well as a Master of Business Administration from Baylor University.
"Michaels is an iconic brand, and I am excited about the tremendous opportunity we have in front of us to reimagine and redefine the experience of our Makers," said Buchanan. "I believe we can engage them in innovative new ways and unleash the power of their inner maker. Our community is unique, and I am thrilled about the opportunity to lead our Makers centered strategy and help take Michaels to a whole new level."
In an email from Marc Lore, President and CEO of Walmart eCommerce U.S., to employees obtained by Talk Business & Politics, Lore said he "appreciated" Buchanan's skills and contributions.
"It is with mixed emotions that I'm letting you know Ashley Buchanan, will be leaving the company effective Jan. 3, to become President and CEO of Michaels, based in Dallas. While it's hard to see Ashley go, it's a reminder of the amazing talent and opportunity we have here at Walmart," Lore said.
"When we have more to share on Ashley's backfill, I'll let you know," Lore added.
As part of the leadership transition, The Michaels Companies also announced that after more than five years at Michaels in various finance roles, Denise Paulonis, Chief Financial Officer, has accepted a position at another company and will depart at the end of the company's fiscal year, January 31, 2020.