The hemp experiment: Farmers raise their first crop of industrial hemp
by Paul Holmes ([email protected]) December 1, 2019 8:54 am 2,725 views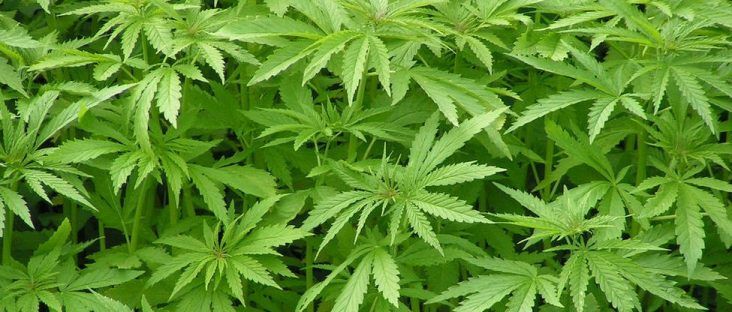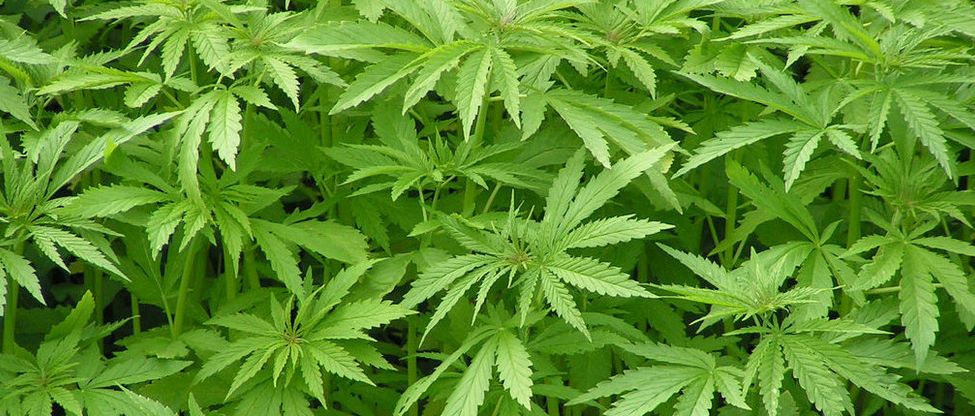 Bill Carwell has farmed row crops for a number of years, but a small yet labor-intensive crop grown on 30 Cross County acres offers him the opportunity for a significant per-acre return while representing significant financial risk.
In a bit of understatement, Carwell says his 30 acres of industrial hemp grown this year under the Arkansas State Plant Board's research pilot program "is not like raising cotton, rice or soybeans."
Arkansas farmers are accustomed to using behemoth multirow machines that can prepare the soil, plant the seeds and harvest the crops across thousands of acres in short order. However, in a series of operations reminiscent of the small family farm days of agriculture, Carwell and a crew of approximately 20 workers used a single-row planter akin to those used by vegetable farmers "to put the plants in there one row at a time," and to cultivate and harvest the crop.
Farmers can't use chemicals for weed control since many products made from hemp are consumed by the end users. Therefore, he said, rather than herbicides, "weedeaters and lawn mowers" are used for weed control. "Pigweeds, you pull them," Carwell said.
"When you get to harvest," he continued, "you use weedeaters, loppers and machetes. That's your harvest equipment."
The 2014 U.S. Farm Bill provided for research on the growth, cultivation or marketing of industrial hemp inside pilot programs set up in states where industrial hemp is legal. The Arkansas Industrial Hemp Act was passed by the General Assembly and became effective in August 2017 authorizing the State Plant Board to adopt regulations to administer the industrial hemp research program in Arkansas. This season represented the first time in the state of Arkansas farmers could grow hemp, Carwell noted.
Carwell said he understands that Arkansas farmers submitted applications indicating they intended to grow 3,500 acres of hemp under the program, but only about a third of those acres were actually grown and harvested.
Potential growers and processors must submit to a criminal background check, develop and submit a research plan and pay a $250 fee to the Plant Board. GPS coordinates must be provided of growing and processing facilities and they are subject to inspection by law enforcement.
Industrial hemp has at least three main harvestable components; grain, fiber, and floral material. "There are a lot of uses for components of the plant, but oil is where the money is," Carwell said.
The oil to which Carwell referred is CBD, or cannabidiol oil. It is made from strains of hemp that contain low levels of THC, or tetrahydrocannabinol. The law specifies that industrial hemp must contain less than 0.03% THC, the ingredient that makes hemp's cousin, marijuana, psychoactive.
"There's hemp, and there's marijuana," Carwell said. "If you don't manage it [hemp] right, or it stays in the field too long, the THC level can rise to unacceptable levels."
Though there are myriad uses of industrial hemp including in the manufacturing of paper, textiles, construction material and of course, rope, CBD oil is getting all the buzz.
"CBD is what's hot right now," Carwell said. Among the products containing CBD are salves, lotions, oils and "some products that you take directly," he said.
Some published information indicates that potential per-acre revenue from hemp crops can far exceed that of row crops. Carwell said the potential revenue is estimated at $50,000 per acre, compared to $600 per acre for soybeans.
If some of these numbers they project become reality, the profit potential is substantial. However, the Plant Board warns potential hemp growers that "Because our research is in its beginning stages, there remains much for us to learn. There are many uncertainties, so be mindful that there is high risk of financial or other loss at this early stage in the program."
Carwell puts it perhaps more succinctly. "It all depends. When something is really profitable and everybody jumps on the bandwagon, the profit goes out of it."