100 job expansion in Camden, 75 jobs in Helena-West Helena from two major economic development projects
by Roby Brock ([email protected]) April 25, 2019 5:33 pm 733 views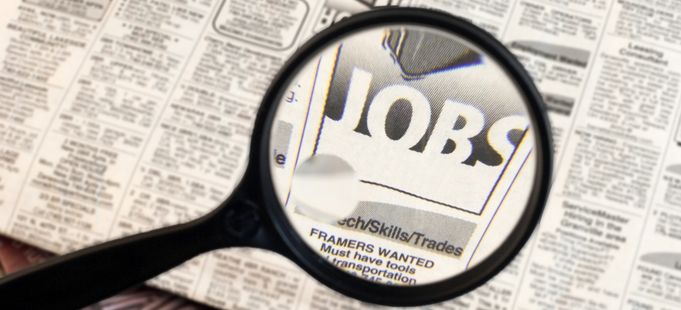 After Tuesday's announcement that 565 jobs would be coming to the Little Rock Port from Czech Republic gun maker CZ-USA, state economic officials announced two more big projects in Camden and Helena-West Helena that will add 175 more workers to the Arkansas labor force.
Aerojet Rocketdyne broke ground Thursday (April 25) on its newest facility in East Camden that will develop large solid rocket motors. The 17,000 sq. ft. Engineering, Manufacturing and Development (EMD) facility, set to open in spring 2020, will expand solid rocket motor production and add 100 new jobs.
Those rocket motors will be used in the Ground Based Strategic Deterrent program, hypersonics and missile defense targets.
"Once open for business, the Engineering, Manufacturing and Development facility will be the newest and most modern rocket development facility in the nation," said Eileen Drake, Aerojet Rocketdyne's CEO and president.
"The aerospace and defense industry continues to be one of the top economic drivers in Arkansas," said Gov. Asa Hutchinson, "and that wouldn't happen without the incredible workforce and their employers. We're thrilled to see Aerojet Rocketdyne continue to grow in Camden, and we appreciate the investments they make in South Arkansas and in our nation's security."
Aerojet Rocketdyne has had a presence in Arkansas since 1979 and its current 800-person workforce manufactures 75,000 solid rocket motors annually for programs, including tactical missiles and missile defense.
Unemployment in Calhoun and Ouachita counties stood at 6.1% and 6.4% respectively in February 2019.
In Helena-West Helena, a shuttered timber mill was re-opened after a $10 million renovation. Dragon Woodland Sawmill held a grand opening today at its 120-acre sawmill in Helena-West Helena on Thursday (April 25).
Dragon Woodland purchased the former "Chicago" mill last year and has rebuilt the facility and purchased new equipment. At peak production, the former mill employed more than 1,500 workers during World War II to build crates to ship munitions overseas. Dragon Woodland Sawmill Corp. will create approximately 75 new jobs in the Arkansas Delta.
"Our company has a reputation for being professional, reliable and efficient," said Operating Manager Shane Martin. "When looking to expand, we found that Helena-West Helena was rich with abundant resources – both natural and human – that would continue to build on that legacy."
"With nearly 19 million acres of forestland, the rich timber resources in Arkansas make the area attractive for growing companies like Dragon Woodland Sawmill," said Gov. Hutchinson. "We are thrilled to welcome them to the state, where they will find abundant timber they need and some 28,000 workers skilled in the industry."
Dragon Woodland Sawmill mills mostly red oak, white oak, ash, hickory, gum, poplar, cherry, sycamore and black walnut. In addition to domestic sales, they also export product to China and other Asian countries. Sister companies that support the facility are DragonFly logging and DragonFly trucking, also located in Helena-West Helena.
Along with the purchase of a logging and trucking company, the Helena-West Helena facility has enabled Dragon Woodland Sawmill to double its output capacity. The site will also store and ship materials to other contractors, to include flooring, furniture, and other various wood factories domestically.
"We're proud to welcome Dragon Woodland Sawmill and applaud its reopening of the sawmill," said Helena-West Helena Mayor Kevin Smith. "Our hardworking citizens look forward to supporting the company and exemplifying how rich the Delta is in regards to resources and opportunities for growth."
Phillips County Judge Clark Hall said, "The timber industry has a long and proud legacy in Phillips County. We are pleased that Dragon Woodland Sawmill is continuing this tradition with 21st century ideas."
Unemployment in Phillips County stood at 7.3% in February 2019.