NYITCOM at A-State To Host 'Structure, Function & Technology' program for area high school students
by George Jared ([email protected]) February 27, 2019 6:45 pm 149 views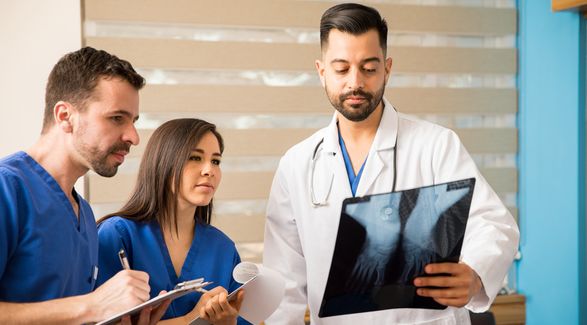 New York Institute of Technology College of Osteopathic Medicine at Arkansas State University (NYITCOM at A-State) will host its first session of "Structure, Function & Technology: An Introduction to Medicine" on Friday, (March 1) on the Jonesboro campus. Students from Jonesboro, Paragould, Greene County Tech and Cedar Ridge High Schools will take part in Friday's program, which runs from 9 a.m. to 2 p.m.
Structure, Function & Technology provides high school students with an in-depth, hands-on learning experience that will teach them about a day in the life of a medical student. NYITCOM faculty members and medical students will lead Structure, Function & Technology participants through an exercise in the anatomy lab that will teach the high school students about specific anatomical structures, and the students will visit NYITCOM's simulation lab for an interactive activity with fully-functioning mannequins that are utilized in medical education. Structure, Function & Technology also teaches the students about the principles of osteopathic medicine and what is required to earn admission to medical school.
"In order to fulfill our mission of increasing the number of physicians in Arkansas and the Delta, it's extremely important that we expose high school students to the medical education experience," Dr. Kris Cohen, Assistant Dean of Student Administration at NYITCOM at A-State said. "Programs like Structure, Function and Technology help us get young people interested in medical careers. These programs also make students aware of the tremendous opportunity they have to receive a medical education right here in Jonesboro."
NYITCOM in collaboration with UAMS, St. Bernards Medical Center, and ASU will host a free health screening in Marked Tree on Thursday, (March 7). The event will be held from 4-7 p.m. at The Elm Lodge located at 206 Liberty Street. There is no cost for the screenings and no appointments are necessary. All ages are invited to attend and no insurance is required.
Participants will receive free screenings for blood pressure, blood sugar and anxiety/depression and will receive educational material about each condition. The event will also promote community services to inform attendees of the resources that are available to them.
"We are committed to improving health outcomes in Northeast Arkansas and the Delta region, and education is a huge part of that," Dr. Brook Laurent, NYITCOM at A-State Vice Chair of Clinical Medicine said. "The health screenings will provide attendees with a snapshot of their current health status and we can then refer them to the appropriate resources in their community to address any issues they might discover."
Comments
comments