Beau and around 200 of his friends will on Friday and Saturday catch flights out of Fort Smith to the Northwest U.S., where they will eventually find new homes and families and places to roam and run in Idaho and Oregon. If they were to stay much longer in Fort Smith, they could face euthanasia.
The HOPE Humane Society is working with Wings of Rescue and Fetch Fido a Flight to transport by plane an estimated more than 200 dogs and cats out of Fort Smith. Beau, a Shepherd mix puppy, could be part of the exodus that will see around 70 animals fly to Coeur D'Alene, Idaho, a city of about 51,000. That flight is set to leave Friday (Sept. 28) at 9 a.m. on a Wings of Rescue plane.
Early Saturday morning, a flight with more than 130 animals will depart Fort Smith for Salem, Ore. When the animals – around 30 cats and 170 dogs – arrive in Oregon and Idaho, they will be spayed and neutered, and then sent to shelters and other centers for adoption. Amber Neal, HOPE's head of transport, is confident 75% of the animals will be adopted within the first week. The dogs age in range from four weeks to 10 years, and the cats range between 8 weeks and five years.
"It's going to be stressful, but it's going to be great," Neal said of the effort to finalize the paperwork and get the animals vaccinated, crated and loaded onto the planes.
About 30-40 volunteers are lined up to help on Friday and Saturday. That does not include more than 25 volunteers from the 188th Wing who were recruited and organized by 188th veteran Bob Hartmeier.
The cost to transport the animals will run just short of $26,000. HOPE Interim Director Raina Rodgers said the cost was covered by "large scale, generous" donations from First Presbyterian Church, the Hobbs and Curry Foundation, at fundraiser sponsored by Temple Live!, and a local person who made a donation in honor of his deceased wife who was an animal lover. HOPE Board Member and Fort Smith businessman Storm Nolan is providing a U-Haul truck.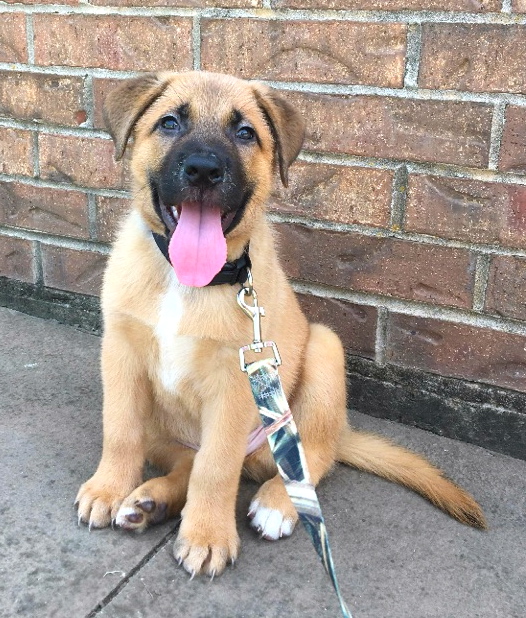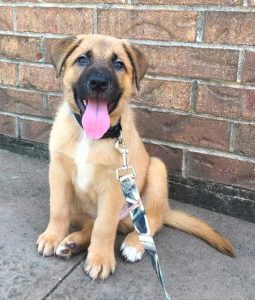 Rodgers, Neal and other members of the HOPE staff and the HOPE board met Thursday to review final plans for the flights. Neal said during the meeting that the demand for pets in Oregon and Idaho made it possible to ship pit bulls and older animals not typically preferred for adoption.
"I was able to get a whole bunch of my sweet babies out that are not normally eligible," Neal said.
The reason for the demand, said HOPE board members Philip Merry, Jr., and Sam Terry, an attorney and trust officer at First National Bank, is because many cities and Idaho and Oregon where the animals will be sent have spay and neuter laws. Fort Smith does not have a spay and neuter law. Merry, a former member of the Fort Smith Board of Directors, and Terry said those communities have more homes seeking animals than available pets for adoption.
That's the opposite reality in Fort Smith.
The HOPE shelter has about 400 animals in foster care and around 600 dogs and cats in the shelter. However, it's a shelter built to handle just 350 animals. A nearby building is under renovation to provide 45 spaces, but that's still well below what the shelter is funded to handle, said Rodgers.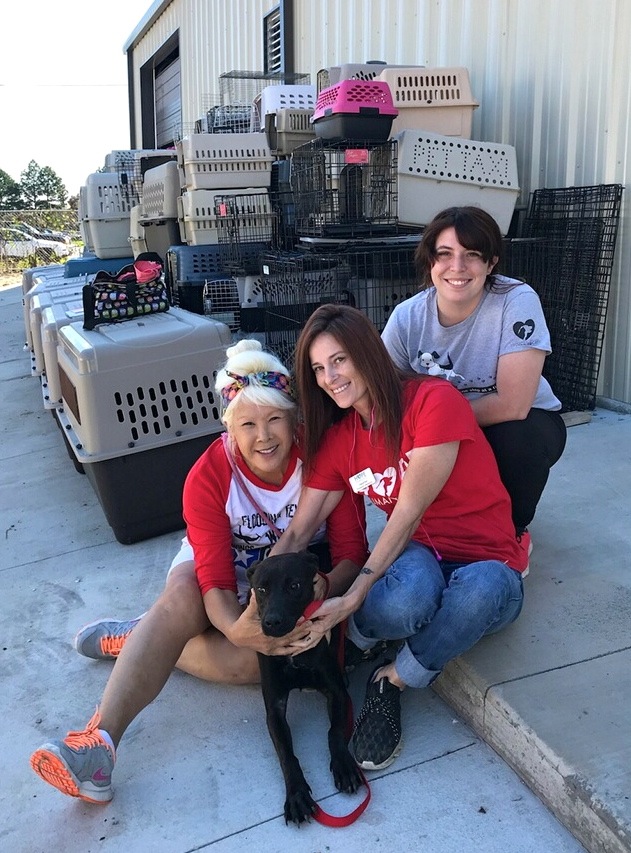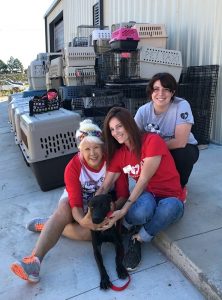 But the flights to Idaho and Oregon are short-term fixes.
"This is just making sure we can survive the next week without putting some of our animals down," Neal said.
Merry claims the city of Fort Smith spends almost $600,000 a year on animal control and to house stray animals at HOPE.
"If we get a spay and neuter law some day we won't have to spend that kind of money," Merry told Talk Business & Politics during the HOPE board meeting.
Merry, and former City Director Pam Weber attempted in 2011-2012 to enact a mandatory spay and neuter law in Fort Smith. It ultimately failed by one vote.
"It was a lot of, 'Don't tell me what to do with my dog,'" Merry said when asked why the vote failed.
Terry said part of the HOPE work is to not only save animals, but to encourage city leaders to adopt a spay and neuter policy.
"As a taxpayer, I would rather see my money go to something other than addressing the symptom of a problem," Terry said.
But the symptom of the problem is the reality for Rodgers and the 35-40 HOPE employees who work each day to handle animals that often number more than double the capacity of the shelter. Terrance Richardson, the HOPE assistant director, said he hopes publicity around the two flights out of Fort Smith will educate city residents about the problem and options to address the issue.
Without some solution to the growing number of animals brought to HOPE, animal transfers will continue. Most of those, according to Neal, are vehicle transports of 20-25 animals to locations closer than Idaho and Oregon. Long distance travels stress the animals, with some becoming sick, Neal said.
Comments
comments