Mercy collaborates with area agencies to hire coordinator overseeing sexual assault exams
by Kim Souza ([email protected]) August 22, 2018 4:59 pm 266 views
Sexual assault cases continue to rise in Northwest Arkansas and until recently there was not a regional coordinator to train and assist medical professionals who conduct forensic exams following alleged assaults.
Last year there were more than 427 forensic exams conducted on alleged sexual abuse victims – children and adults – in the region. The agencies conducting those exams and the number of exams were the Northwest Arkansas Center of Sexual Assault (115), Children's Safety Center of Washington County (146), and Child Advocacy Center of Benton County (116).
The exams were conducted by Sexual Assault Nurse Examiners (SANE) who were on-call to the agencies. With the creation of the regional coordinator role, examiners in the area now have an advocate to better coordinate ongoing training and ensure they are practicing to the highest standard to maintain the forensic chain of custody, said Dawn Thompson, who was tapped for the new coordinator position.
Each of the organizations partnered with Mercy to create the new regional coordinator role, and while Thompson is an employee of Mercy, her salary, benefits, office space and operational expenses are shared among the three agencies and Mercy. Thompson is an advanced practical nurse with prior experience in setting up the medical side of forensic examinations having done that in Jonesboro in 2011. She also did SANE training for Arkansas Children's in Little Rock before joining Mercy in June.
She said the SANE medical personnel can be doctors or nurses who must complete 40 hours of continuing education and pass a clinical component. Thompson said SANE certified examiners are needed around the clock in the region because abuse happens at all times.
She said following the correct protocol is crucial when dealing with evidence of an assault. She said the exams must be conducted within 72-to-96 hours following the assault and around the clock access to SANE examiners is important as local hospital ER staff may not have the proper training. Thompson hopes to build relationships with local hospitals in the area to help with SANE training opportunities.
She said partners in this collaboration are the agencies who service sexual abuse victims in the region, but there will also be opportunities for her to work the University of Arkansas and local clinics and hospitals who also see sexual abuse victims. Thompson said the Melba Shewmaker Southern Region National Child Protection Training Center in Bentonville provides training on the law enforcement side, and she and other medical professionals provide that service regarding forensic examinations.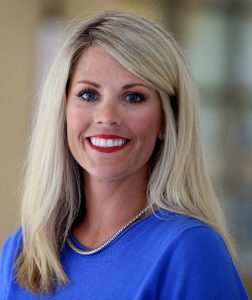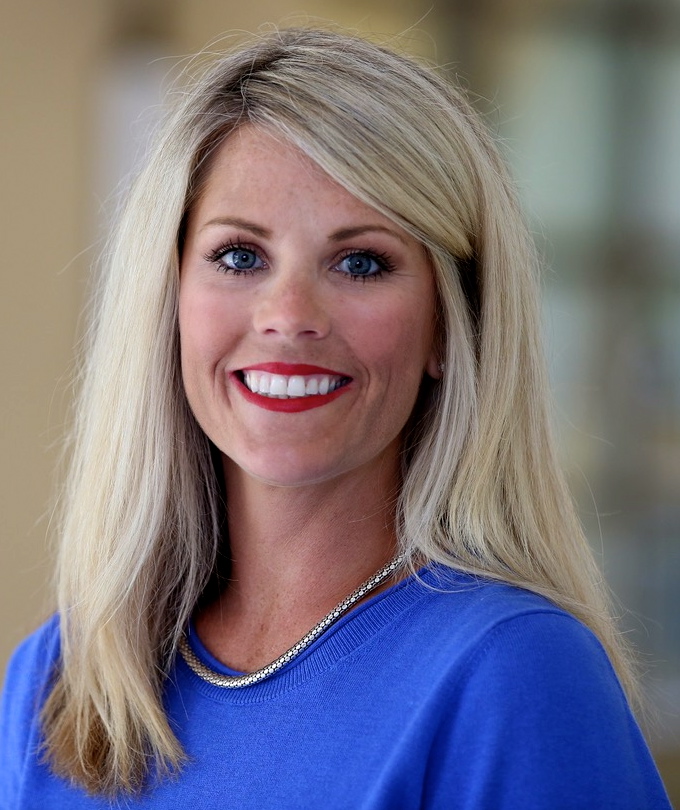 "It's been a vision in Northwest Arkansas for quite some time to strengthen these organizations as well as provide access to quality care after an experience of personal trauma for the residents," Thompson said. "Ideally this model will be duplicated across the state and potentially throughout the Mercy system as an example of overcoming program isolation and providing a sustainable model of care."
Natalie Tibbs, executive director for the Child Advocacy Center of Benton County, said the collaboration is the first of its kind in the state. She previously worked with Thompson in Jonesboro to introduce SANE medical training in the child protection agency there. Tibbs said this a great example of agencies working together, putting aside their own needs and taking action meet a community need.
"This position will coordinate a highly professional and effective response to victims of sexual assault of all ages for the Northwest Arkansas community. Some nurses across the state are certified to provide sexual assault examinations, but there aren't always successors if a nurse leaves the area or profession," Tibbs said. "This position will not only assist the immediate need for quality healthcare professionals, but will help create sustainability in the field for our area."
The Child Advocacy Center in Benton County provided services to 833 victims last year, which included 806 forensic interviews and 116 forensic exams, 42% of which involved sexual abuse. In Benton County the number of forensic exams declined from 2016 when there were 230.
Elizabeth Shackelford, executive director of the Children's Safety Center of Washington County, said Thompson's leadership will allow child victims of abuse to receive the best medical care, as well as make sure the agencies' medical programs continue to meet accreditation standards.
"Dawn's enthusiasm for educating and training medical personnel will only encourage more nurses to be certified as sexual assault nurse examiners, enabling more children and adults to receive proper medical care after they have experienced abuse," she said.
The Children's Safety Center opened 679 cases of abuse last year, which included 594 forensic interviews and 146 SANE exams, up from 479 forensic interviews in 2016 leading to 132 exams. The agency said 86% of these exams were from alleged sexual abuse against children.
The Northwest Arkansas Center for Sexual Assault reported 115 rape exams completed last year and said they have conducted 60 to date this year. This center is one of three in the state set up to help rape victims get immediate help.
Anne Shelley, executive director for the Northwest Arkansas Center for Sexual Assault, also praised Mercy for seeking to help resolve a problem for the greater good. She said Mercy has raised awareness on a necessary service that brings compassion and comfort to those in need. Shelley said the collaboration seeks to address a gap in quality care for those who some want to dismiss or ignore, due to the nature of their victimization.