U.S. Rep. Westerman says 'Dreamers' don't need new path to citizenship
by Roby Brock ([email protected]) January 17, 2018 7:18 pm 745 views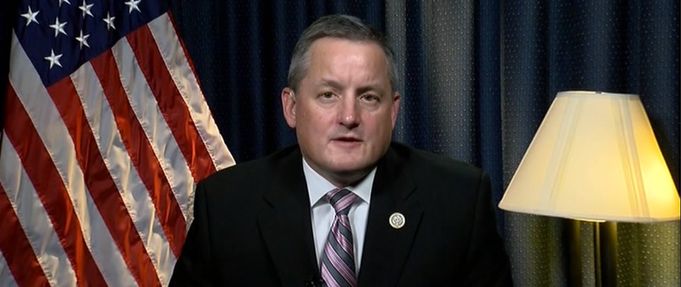 U.S. Rep. Bruce Westerman, R-Hot Springs, believes a path to citizenship for qualifying "Dreamers" already exists and a new amnesty program is not the solution.
In an interview with Talk Business & Politics Roby Brock, Westerman said President Donald Trump was right to reverse an executive order signed by former President Barack Obama that stopped deportation of children of illegal immigrants, also called "Dreamers."
Known as the Deferred Action for Childhood Arrivals (DACA) program, about 700,000 young adults were protected by Obama's executive order. Trump stopped the DACA program giving Congress until early March to craft a legislative solution.
"I think the President did the right thing by reversing the executive order from the Obama administration that I think was unconstitutional, and he put the onus back on Congress to come up with a solution. I'm confident we'll come up with a solution," said Westerman. "It just won't be Chuck Schumer and Nancy Pelosi's solution to grant amnesty to everyone. The solution's going to include border security. It's going to include operational security of knowing who's here and tracking how long they're here, and it'll address the issue with young children who were brought here by no fault of their own. It's not going to give them some new pathway to citizenship, but it's going to put them into the immigration system."
When pressed for clarification, the 4th District Congressman said there is already a system in place for the so-called DACA children to gain American citizenship.
"There is a pathway to citizenship for people who want to immigrate to our country legally, and if we can get the DACA children in line, not in front of the line but on that immigration pathway that's part of federal law, then I think we should afford them that opportunity," he said.
DACA BACKGROUND, BUSINESS SUPPORT
DACA was put in place with an executive order by President Barack Obama in 2012. President Obama, who once opposed such an action, said he was forced to protect the children of unauthorized immigrants because Congress had not addressed the issue in more than a decade.
The DACA program prescribed by President Obama's order allows unauthorized immigrants who came to the U.S. before age 16 the right to remain in the country as long as they are in school or holding a job. They also must not have a criminal conviction. DACA permits must be renewed every two years. Also, DACA participants are not allowed to receive benefits like Social Security and unemployment, but must pay income taxes. For this reason, the almost 800,000 DACA participants are considered to have a net positive impact on the economy.
Many large employers and prominent business groups have asked Congress to protect those covered by the original DACA program. For example, Bentonville-based Wal-Mart Stores, one of the largest employers in the country, is lobbying Congress for quick resolution to the issue.
"We encourage Congress to work on a bipartisan solution that provides clarity to those involved and recognizes those who have strong ties to their communities and came to the U.S. in a way that was outside their control. As a company, we have come to highly value many of these individuals as our customers and fellow associates. Any legislative solution needs to avoid disrupting families, our communities and the economy," noted a company statement.
U.S. Chamber of Commerce Senior Vice President and Chief Policy Officer Neil Bradley said supporting DACA participants is in the best interests of the national economy.
BUDGET ISSUES
Westerman blamed U.S. Senate rules that require 60 votes to consider budget measures for the current loggerhead on funding the federal government. Congress has until Friday night to find a solution with most observers expecting a CR (continuing resolution) to fund the government for an additional temporary time period to allow more negotiations. Westerman said he was a likely vote for the short-term CR.
"For the two-week continuing resolution, as long as we're working towards a solution and we're not going to take some crazy vote on a blanket amnesty bill, I can work towards that," he said.
You can watch Westerman's full interview in the video below.