Millennial lawmakers in Arkansas form new legislative caucus, 20th such coalition in U.S.
by Wesley Brown ([email protected]) December 14, 2017 7:48 pm 822 views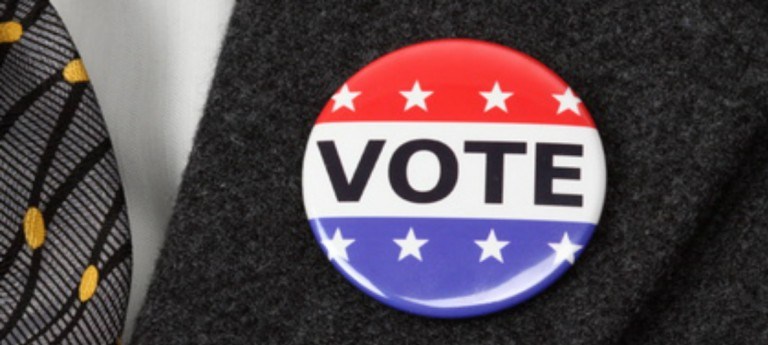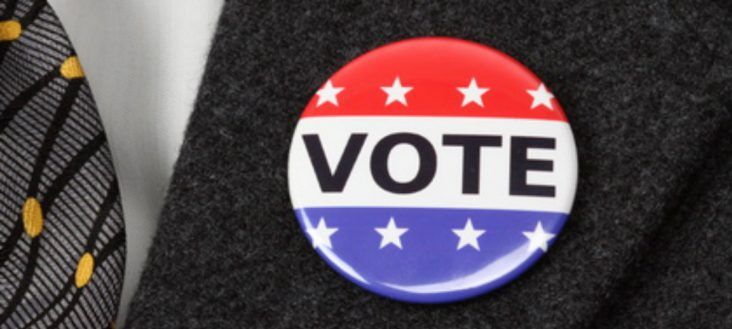 Two Arkansas lawmakers, one Democrat and one Republican, came together Thursday (Dec. 14) at the Clinton School of Public Service to form a bipartisan caucus that is part of a national alliance to address issues important to millennials.
Reps. Warwick Sabin, D-Little Rock, and James Sturch, R-Batesville, both said they joined hands to form the new Arkansans Future Caucus, a bipartisan group of legislators ages 45 and under who will make Arkansas the 20th state to join Millennial Action Project's (MAP) national State Future Caucus Network.
Started in 2013, MAP is a "national movement" of young elected officials who are looking to break through partisan gridlock, to re-establish political cooperation, and create meaningful progress through government institutions, said Steven Olikara, founder and president of the Washington, D.C.-based nonprofit.
Sabin, 41, said he became interested in MAP several years after meeting organizers Olikara and Cherisse Eatmon, and learned of the group's work to bring together the energy and ideas of young legislators and policymakers from Generation X, or so-called millennials, which is defined as Americans born between 1980 and 2000.
"They've built this organization nationwide in really impressive fashion," Sabin said. "And their goal has been to capture the energy of the millennial generation to try to bring a new approach to politics here in the United States, which is something that I think we desperately need."
Sabin, who represents Arkansas House District 33 in Little Rock and recently announced plans to join the Little Rock's mayoral race in 2018, said he hopes the newly-created legislative caucus can bring a novel and innovative approach to the legislative process at the Arkansas General Assembly.
"The millennial generation in particular is really focused on problem-solving. They are probably the generation that is least interested in partisanship in many, many decades here in the U.S.," Sabin said during a news conference. "And I know that Rep. Sturch and I come from different political parties here in Arkansas, but we both are committed to problem-solving and working together in a bipartisan fashion to address all the issues that our state is facing."
The 26-year old Sturch agreed. He hopes the Arkansas Future Caucus will operate similarly to other legislative coalitions at the State Capitol by unifying millennial lawmakers on legislation that impact younger Arkansans, and on issues that younger lawmakers may have better insight.
The minimum age to be elected to a seat in the Arkansas House and Senate is 21- and 25-years old, respectively. Sturch joined the Arkansas legislature two years ago at age 24, and there are more than 30 Democrat and Republican lawmakers in the state General Assembly the caucus hopes to engage, he said.
"We are hoping together, as Rep. Sabin mentioned, that we can come together and find innovative ideas and solutions to today's problems, especially ones that face young people – whether that be student loan debt, adult literacy rates, teenage pregnancy, or whatever it might be that we know will have an impact on our future in this state and across the country," Sturch said.
Olikara added that his group was excited to launch its 20th chapter in Arkansas, and said the organization had a simple, altruistic goal of uniting millennials nationwide.
"We have been building these caucuses across the U.S. to answer a very simple, but profound question facing our country. And that is how is this next generation going to govern our country," he said. "I think there is widespread belief that our institutions of government are not keeping up with challenges facing this younger generation."
Olikara said he helped to formed MAP after the 2013 shutdown of the federal government during the Obama administration. He said because of the partisanship, dysfunction and gridlock in Congress, there is a "disproportionate disillusionment and disengagement from young people to get involved in politics." He said his group has been able to channel bills through the legislative process into law at statehouses across the U.S. that have impacted rules on student loan debt, the ride-sharing economy, entrepreneurship and reinventing government to be more responsive to digital and technology innovations.
According to Eatmon, MAP's state caucus director, the Arkansas group joins a nationwide movement where young lawmakers at 20 state capitals have come together to provide a platform for lawmakers to share ideas and coalesce around issues that affect young people in many states. Eatmon said the national network also allows millennial lawmakers across the U.S. to share legislative ideas and challenges across party lines that can lead to innovative new laws and policy. Ultimately, the goal is to have Future Caucuses in all 50 states, she said.
Olikara said another goal is to get more young people interested in public policy initiatives and running for office.
"Some of the great political leadership in American history has actually been from the younger demographic," he said. "It was a 33-year old Thomas Jefferson who wrote the Declaration of Independence, (and) it was a 36-year old James Madison who helped write our Constitution."
Sturch and Sabin said they hope to begin recruiting younger Arkansas lawmakers to join the legislative coalition ahead of the 2018 fiscal session that begins in February. Besides those two, Rep. Eddie Armstrong, D-North Little Rock, and Rep. Sarah Capp, R-Ozark, have also joined the legislative group.