Economic indicator predicts Arkansas' manufacturing slump to continue into early 2016
by Wesley Brown ([email protected]) December 1, 2015 3:26 pm 175 views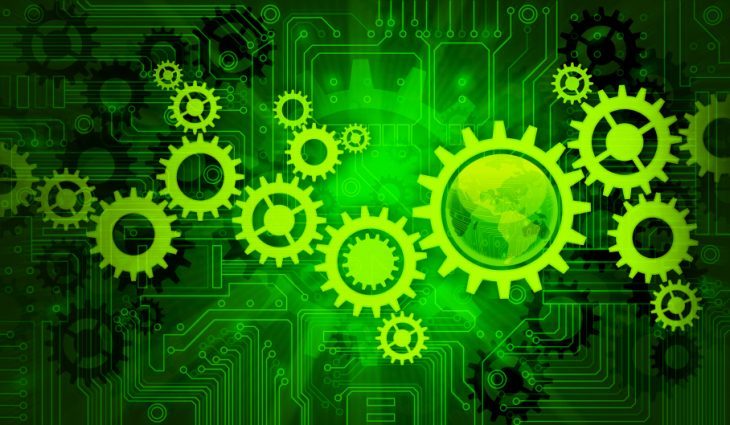 The yearlong downturn in Arkansas' much-maligned manufacturing sector will continue through the early part of next year and will likely push the number of blue collar jobs near or below 150,000 for the first time in decades, according to The Creighton University Mid-America Business Conditions Index for July released Monday (Dec. 1).
At the same time, business conditions across the nine-state regional economy that includes Arkansas' slump in November and key indices over the past several months have pointed to slow to no economic growth over the next several months, said Creighton University economist Ernie Goss.
"Since our survey oversamples manufacturing firms, it is not surprising that our overall index has weakened significantly for states and industries heavily dependent on agriculture and energy which are being hammered by a strong U.S. dollar. I expect the national reading to come in below growth neutral when it is released later this morning," said Goss, director the university's Institute for Economic Inquiry and the Jack A. MacAllister Chair in Regional Economics
The monthly index developed by Creighton University is a leading economic indicator for a nine-state region stretching from North Dakota to Arkansas. The November Business Conditions Index, which ranges between 0 and 100, slumped to 40.7 from October's 41.9. Goss said the regional index, much like the national reading, is impacted by a reduction in manufacturing activity, especially for producers linked to international markets.  
ARKANSAS INDICATORS DOWN
The November overall index, or leading economic indicator for Arkansas, sank to 42.1 from October's 43.6. Components of the index from the monthly survey of supply managers were new orders at 35.3, production or sales at 37.4, delivery lead time at 54.1, inventories at 40.5, and employment at 43.1.
"U.S. Bureau of Labor Statistics (BLS) data show that over the last 12 months, Arkansas lost 4,000 manufacturing jobs. Our surveys of supply managers in the state indicate these losses will continue into the first quarter of 2016," Goss reported.
In a recent report by Talk Business & Politics, recent BLS data shows that Arkansas' manufacturing sector hit a wall in the second half of 2015 as the number of blue collar jobs in the state fell to the lowest level since the state began keeping such records.
On Oct. 20, following the release of the state's September jobless report, the number of jobs in the state's manufacturing sector declined for a fifth straight month to only 152,400 positions, down 1.8% from the same time a year ago. That number edged up to 153,000 in the recent November unemployment report for Arkansas.
According to Arkansas employment data compiled by the U.S. Bureau of Labor Statistics and maintained by the state Department of Workforce Services, the only time the number of manufacturing positions have ever fallen below October levels was just over two years ago, when there were only 151,800 factory workers on payroll in July 2013.
Statewide, the number of manufacturing jobs has never fallen below 150,000 since the federal government began using the North American Industry Classification System, or NAICS, to classify and uniformly compare data from the different sectors of the growing U.S. economy in 1990. After topping out at nearly 250,000 payroll jobs in April 1995, the state's once largest job-producing sector has lost nearly 100,000 jobs in just 20 years.
FALLING AGRI, COMMODITY PRICES HURT REGIONAL ECONOMIES
Overall, the regional employment gauge also slumped in November, indicating job losses for the manufacturing and value added services sectors. The job gauge declined to 41.7 from 42.3 in October.
"Over the past year, the region has lost approximately 1.1 percent of its manufacturing jobs. This pace of job loss is roughly twice that of U.S. manufacturing, which is likewise shedding jobs. Areas heavily dependent on manufacturing, especially those linked to exports, agriculture and energy, are experiencing the largest losses," said the Creighton University economist.
The wholesale inflation index for November fell to 42.6, its lowest level since May 2009, and down from October's 45.3.  "Even though our survey indicates recent deflation at the wholesale level, supply managers expect prices of goods and services they purchase to rise at an annual pace of 4 percent in the months ahead," Goss said.
Looking ahead six months, economic optimism, as captured by the November business confidence index, sank to 41.2 from 42.3 in October. Goss said falling agriculture and energy commodity prices, along with global economic uncertainty, pushed supply managers' expectations of future economic conditions lower for the month. Over the past 12 months, farm products and energy prices have fallen by 13.6% and 22.9%, the regional report said.  
SUPPLY MANAGERS REDUCE INVENTORIES, NEW ORDERS
In another sign of a sinking economic outlook, supply managers reduced their inventory levels for the month. The November inventory index, which tracks the change in the level of raw materials and supplies, fell to 39.2 from 41.2 in October.      
The new export orders dropped for the month, but at a bit slower pace as the index increased to a very weak 39.5 from 38.2 in October. The import index for November slumped to 37.0 from October's 40.9.  
Other components of the November Business Conditions Index were new orders at 34.2, down from 38.1 in October; production or sales moved lower to 36.2 from October's 38.7; and delivery speed of raw materials and supplies advanced to 52.4 from last month's 49.3.      
The regional economic report also indicated that 18.2% of purchasing managers expect negative impacts from an expected interest rate hike later this month by the Federal Reserve, while 82% say it won't have a negative impact and could potentially have a positive impact on their business.  
The Creighton University index is a mathematical average of indices for new orders, production or sales, employment, inventories and delivery lead time. This is the same methodology used by the National Institute for Supply Management, formerly the Purchasing Management Association.