Walmart U.S. Bets On Store Pickup Over Free Delivery For Holiday Sales
by Kim Souza ([email protected]) October 29, 2015 1:08 pm 379 views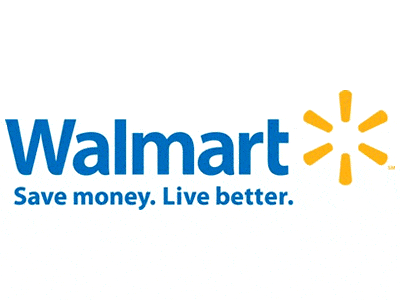 With more than 140 million customers shopping Walmart stores each week and 4,500 pickup locations disguised as supercenters and other stores, the retail giant is going against the retail grain by not offering free home delivery for holiday-season purchases under $50.
Best Buy is offering free home delivery this holiday season, Amazon Prime members already get it and Target is offering free shipping and returns on every Target.com order from Nov. 1 through Dec. 25 across the 48 contiguous states. Bentonville-based Wal-Mart offers free delivery for orders more than $50.
Walmart U.S. execs are betting that their store network will prove more convenient for shoppers than free home delivery. Fernando Madeira, president of Walmart.com, told the media Thursday (Oct. 29) that its customers love the pickup choice, it's always free and in some cases holiday online orders may be picked up the same day in a local Wal-Mart store.
He said those who frequently shop at a Walmart store may easily pick up their online order. For this holiday season, Madeira said the retailer is unveiling mobile check-in for those using in-store pickup. This service has been tested at Sam's Club since June and it allows customers to check-in with their mobile phone when they arrive at the store. This alerts the pickup delivery team to retrieve the order immediately, reducing wait times. He said the mobile check-in function will be turned on the retailer's app on Nov. 1.
Madeira said the retailer estimates 75% of the retailer's online sales will come through mobile devices. He said in November and December the retailer expects 210 million visits to its website through the app. Also new to the app this year is an expanded child's toy wish list feature. Madeira said parents may scan a toy while at Walmart that is on their child's mobile wish list and then share it with relatives. This sharing feature is new.
"Last year 1.5 million users created a wish list on our app," he said.
Retail consultants say Wal-Mart is pushing pickup because it has no choice but incorporate its 4,500 stores when possible. The retailer also hopes the pickup option will drive more traffic to the stores.
"On the surface, the $50 minimum would seem to put Walmart at a distinct disadvantage. On the other hand, it could also have the effect of encouraging customers to add items in order to hit the minimum. This is particularly true if Walmart offers significant savings on multiple items of interest to a particular shopper. The shopper would feel quite smart at the end of the day," said Carol Spieckerman, CEO of Speickerman Retail.
Wal-Mart's decision to not offer unlimited free home delivery this holiday was a surprise to retail consultant Jason Long, CEO of Shift Marketing Group.
"I was surprised they held the line at $50. Walmart may have speculated that the Amazon Prime, Target, etc., shopper wouldn't crossover to Walmart even at no minimum shipping so why take a hit across the board," Long said. "It will be interesting to see if this is a tipping point where other retailers hold the line on free shipping.  I don't think we're there yet but something to watch."
PRICING PROMISE
Wal-Mart was short on details in this year's call regarding its holiday sales plan, but one promise made by Steve Bratspies, the retailer's new chief merchandising offer, is that Wal-Mart will not be beat on price.
"If you find a better price online or at another store, we will match it," Bratspies said.
Last year Wal-Mart vowed to roll back prices on more than 20,000 items beginning Nov.1. This year executives did not disclose the exact number of rollbacks but said it plans on roughly 15% more price rollbacks than last year on its online merchandise and about the same number of rollbacks in-store. Bratspies said Wal-Mart would not play into pricing gimmicks used by other retailers. It will lower the prices on rollback and keep them steady throughout the holiday season. One example he provided was the iPad mini 2, which went on price rollback in September to $268. He said that price will be reduced to $199 on Nov. 1 and remain at that price through the holidays.
Also last year the retailer expanded the parameters of its Savings Catcher program to include select toys and holiday foods like hams and turkeys. The retailer has not said if that will be case this holiday. Wal-Mart gave no details on Black Friday or Cyber Monday plans in the Thursday's media call. The retailer will make those announcements in the coming weeks.
STORE APPEAL
"Our customers are counting on us to help make their holiday special. We are focused on three areas this holiday season: Price, merchandise and seamless shopping experience," said Judith McKenna, chief operating officer for Walmart U.S. "I want customers to be in awe when they see what we have to offer as they walk into our stores or click around our site. Our managers have made a lot of progress to improve the shopping experience before the holidays and our merchants made sure we have the right products in stock."
She said the stores will feature more entertainment with product demonstrations, store decorations, holiday music and store workers will be encouraged to wear holiday apparel to create a festive mood throughout the holiday season. McKenna said stores are cleaner, more friendly and the checkout times have continue to improve through this year. The retailer has already announced plans to add 60,000 seasonal workers for the holiday cycle, which was about the same number as last year.
"Our research tells us that last year that one in three consumers made only nine shopping trips throughout the season. We can offer consumers the convenience of finding everything under one roof," McKenna said.
She said the convenience factor combined with guaranteed low prices should make shopping easier and give consumers more time to be with friends and family.
Bratspies is hoping Wal-Mart will be destination for some of the hottest holiday gift purchases, which include toy merchandise such as Paw Patrol, new licenses around Star Wars and Minions, and new technology gadgets. In general merchandise, he said Pioneer Woman cookware is also is proving popular with consumers. He also said He basic toys are making a comeback as families look for quality time as they disconnect from technology.