Republicans in House District 53 race take stage at NEA Political Animals
by George Jared ([email protected]) February 19, 2020 6:02 pm 359 views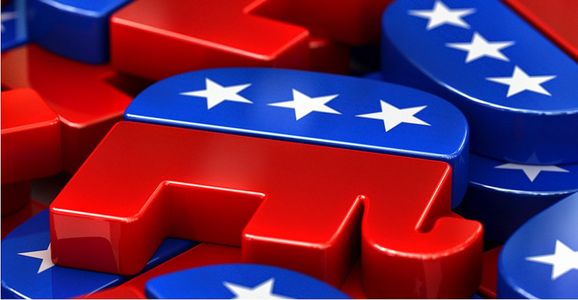 In recent years, there has been a push by some in the state of Arkansas to expand medical services, especially in rural areas where access to a doctor can be limited. One proposal that would allow advanced practice registered nurses to provide broader medical services has been pushed, and at least two, in the House District 53 Republican primary said they could support an expansion.
Lake City Mayor Jon Milligan and city of Jonesboro Alderman Bobby Long told members of the NEA Political Animals Club on Wednesday (Feb. 19) there might be good reasons to support APRN expanded services. A third person in the race, Dr. Cole Peck, said he might support a proposal, but at the very least it would have to be limited. Some APRNs can operate independently and can perform many of the functions of a medical doctor, but some, especially those who've just graduated, might not have the medical experience, he said.
"I think it comes down to patient safety," Peck said.
Long countered that he would enthusiastically support the measure.
"I would say yes. We have a healthcare crisis in some of our outer areas. I would be for that emphatically," Long said.
Milligan said his position was similar to Long's.
"Yes, I would say I support that. It's fine with me if you want to do that," Milligan added.
When asked if they supported Gov. Asa Hutchinson's recent highway plan tax proposal to fund highway development, Long and Peck said it was an issue the voters should decide, while Long said he opposes the sales tax hike. He noted that he was the lone vote on the Jonesboro City Council who voted against a recent sales tax proposal that would have help to fund police and fire departments and amenity development in the city, saying he thinks increasing sales taxes will hurt local businesses.
All three candidates were asked to name their top legislative priority if elected. Peck said economic development and job creation would be his, while Milligan said he doesn't have an agenda going into the position.
Long didn't specifically say he would hope to take part in the dismantling of Arkansas Works, the Medicaid expansion program funded by Obamacare, but he did note that he thought the program was failing. A recent court ruling striking down the work requirement in the program could be its ultimate undoing. He added that he would support expanded legislation on pro-life issues.
The candidates were asked about the elimination of state property taxes, and the three agreed that any legislation to reduce taxes should be considered. The three also agreed school vouchers would cause a lot of damage to rural schools in the district.
The candidates are vying to replace State Rep. Dan Sullivan, R-Jonesboro, who is challenging State Sen. John Cooper, R-Jonesboro, for his seat. Peck narrowly lost to Sullivan during the 2018 GOP primary.