Josh Mahony files statement of organization for U.S. Senate challenge to Cotton (UPDATED)
by Roby Brock ([email protected]) April 29, 2019 3:49 pm 1,590 views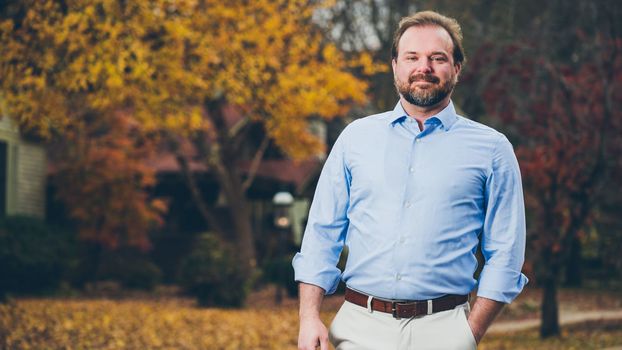 As first reported by Talk Business & Politics earlier this month, Democrat Josh Mahony appears poised to mount a challenge to U.S. Sen. Tom Cotton, R-Ark., in 2020.
Mahony confirmed he was interested in the race in mid-April.
"I don't want to get too far ahead of myself… I'll have more to say about it early next month, but I see a real need for someone to get in this fight and stand up for real Arkansans," he said in the previous interview.
Last Thursday (April 25), it would appear that Mahony took the step of filing a statement of organization with the Federal Election Commission (FEC). In the FEC filing, Mahony registered a "a Principal Campaign Committee" and it reflects that he is seeking the U.S. Senate.
Amy Gray of Macomb, Mich., is listed as Treasurer and Compliance Officer.
Mahony, 38, is an El Dorado native, a leader in several state and local non-profits, and is a part-owner of a natural resources company, according to his latest bio. He and his wife, Rhianon, live in Fayetteville.
In 2018, Mahony challenged incumbent U.S. Rep. Steve Womack, R-Rogers. Womack won the Third District race over Mahony 64.7%-32.6%.
The web site listed on the FEC filing query – www.joshmahony.com – is inactive with any information.
UPDATE: Mahony announced on Tuesday (April 30) that he will have a conference call on Wednesday to reveal his decision on the Senate race. Talk Business & Politics will report after the announcement.